South Africa Netball and Rugby Tour 2017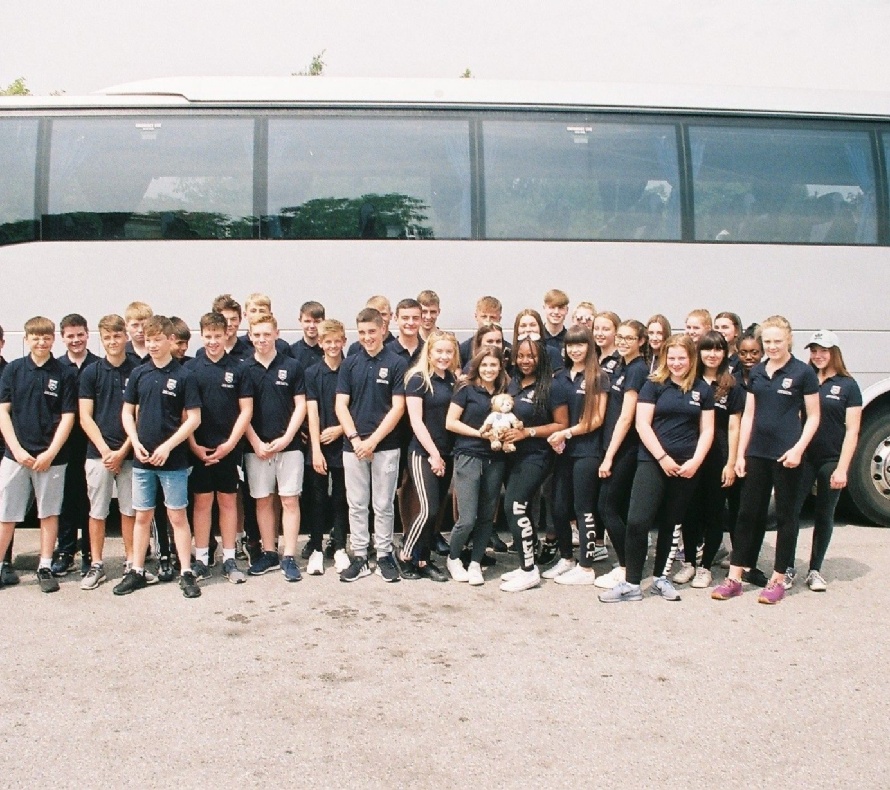 It is difficult to believe that only four months ago the students and staff were preparing to embark on their Sports Tour of South Africa, and in particular Cape Town and Pilanesburg Game Reserve near Johannesburg.
The tour went very well with Mrs Porter taking on the role as Party Leader from Mrs Bentley who was unable to tour on this occasion. Mrs Porter coped fantastically well with the challenge despite one or two changes taking place whilst out there. The students embraced all their challenges with enthusiasm and a 'never give up' attitude during most of their fixtures. The boys in particular found it tough going playing some very good teams from around the Cape area.
First Fixture against Stellenbosch High School
The site seeing and cultural visits play a central part in the tour (this was the sixth to South Africa) and they again did not disappoint. Highlights were: the visit to Khayelitsha Township; a cable car trip up to the summit of Table Mountain; ferry to Roben Island; not to forget the day's surfing at Muizenburg!
Definitely the best ever set of surfers Mr Brazinskas has seen on any tour.
Heading north for the last few days of the tour meant a change in the climate and chance to relax at The Valley of the Waves at Sun City outside Johannesburg. Mr Clarke was very disappointed that the infamous vertical drop slide was not in operation this trip! Probably THE highlight was seeing so many wild animals during the two game drives at Pilanesburg, in particular the black rhino. This is really rare in contrast to the white rhinos in the Park.
Black Rhino
Many fantastic memories were made and new friendships forged in the short time the group were away; an experience they will all never forget.
Sala kakuhle, inkosi ikusikelele as they say in Xhosa!