Sheffield Law Society Trophy Retained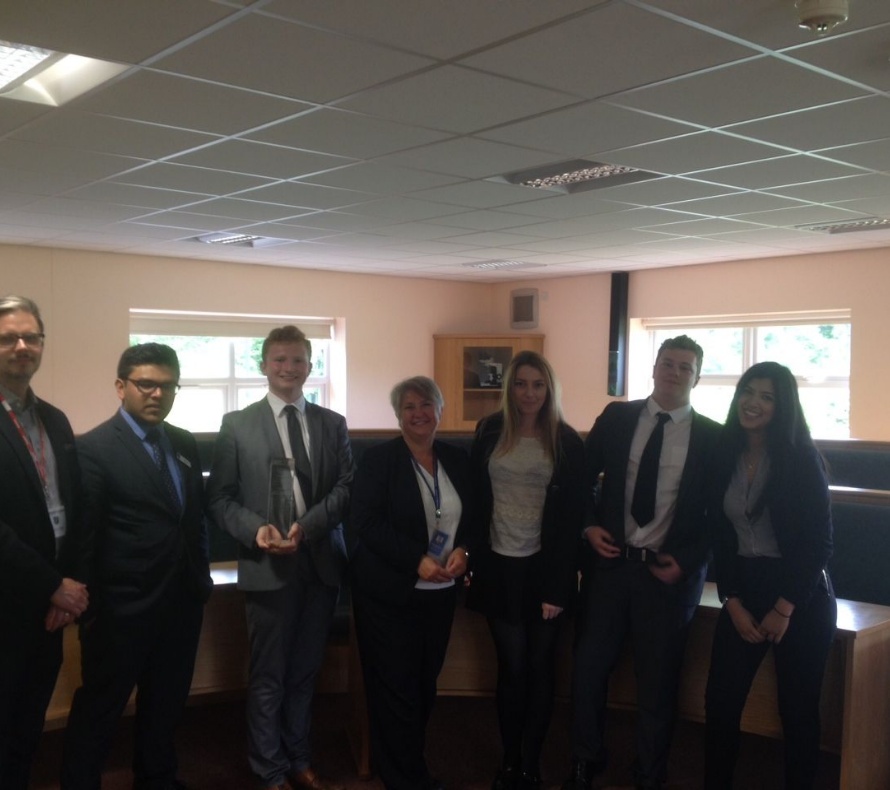 The Priory Academy LSST team retained the trophy in the Sheffield Law Society Mock Trial Competition on Wednesday where they were the defence in a war crimes case at the "International Criminal Court."
Kevin was able to carefully construct a legal argument to open the defence of Mr Azzurro who was charged with committing three war crimes between July 2002 and December 2003. They were:
Conscripting children under the age of 15 into armed groups
Enlisting children into armed groups
Using children to actively participate in armed conflict.
Using good research the Priory Academy LSST team was able to show that there was no evidence to prove a direct link between Azzurro and the recruitment of child soldiers. The LSST students had clearly understood the points made in Iain Morley's book "The Devil's Advocate. How to be seriously good in court."
Our witnesses stood up to questioning well and Kian was able to dismantle the prosecution case. Overall, the team worked hard to apply their skills under pressure.
Many thanks to Mr Frith for his expert legal advice, Mr Martin-Brundle-Strawson for his encouragement and taking them along and Mrs Billett for all her support.