Jenga World Record!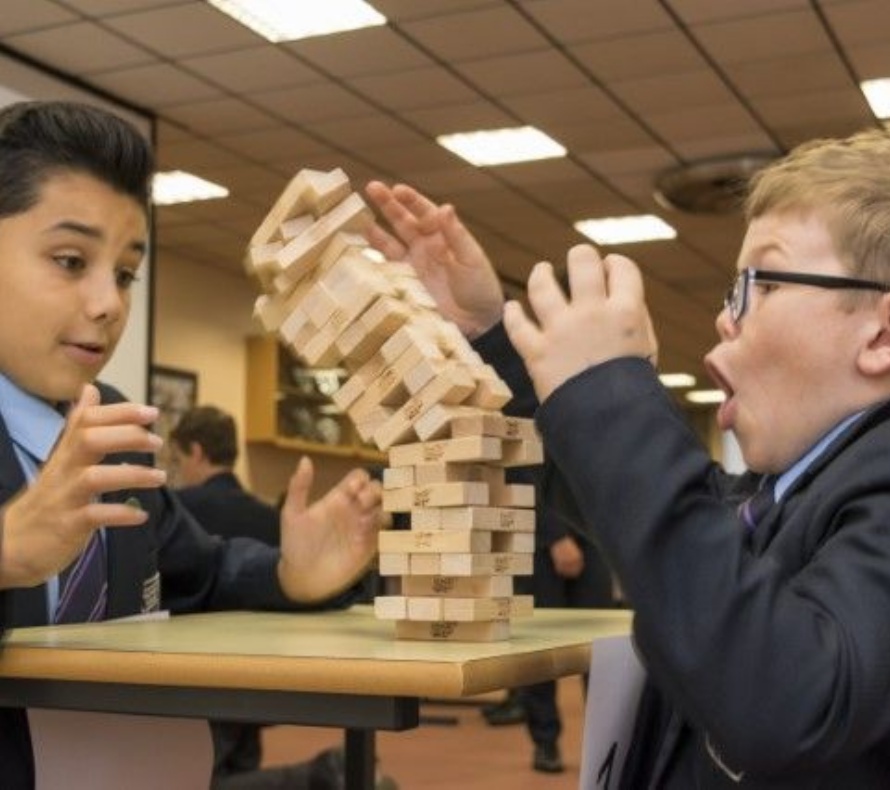 As you will be well aware yesterday we attempted to break the world record for the largest number of Jenga bricks removed in one minute by a pair! We are pleased to say that we have broken that record!
The current record was 15 bricks removed - we had 5 attempts beat that record and we will be sending off evidence for all those students who broke that magic 15. They are…
Ronak Chaudhary (7.5) & Bartzomiej Gasienica (7.5) – 18 bricks removed.
Alex Ball (7.5) & Domink Bielawski (7.5) – 17 bricks removed (first to reach that number)
Darcey Herring (7.4) & Harriet Millar (7.4) – 17 bricks removed (second to reach that number)
Alex Round (7.6) & Bradley Norris (7.6) – 16 bricks removed
Please note that the current waiting time for Guinness to confirm a World Record is 15 weeks…
The real credit though for this event has to go to the Year 12s who came up with the idea - Jens Schlatmann, Jordan Ralph, and Ben Skinner; as well as the rest of the Year 12 organising team who were all amazing.