Y8 Schwarzwald Trip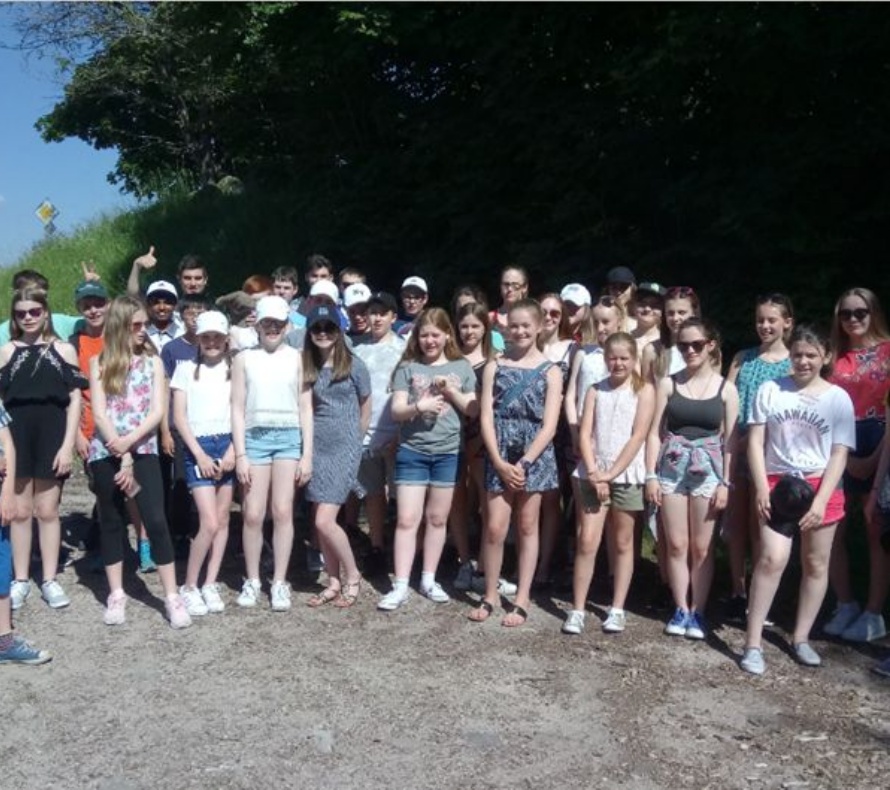 On Sunday 18th June at 9 o'clock, 39 Year 8 students and 4 staff set off from Lincoln for a 5-day trip to Germany, arriving around 16 hours later to glorious sunshine in Triberg in the Black Forest.
On Tuesday, we shopped at the beautiful market in Freiburg, got lots of healthy exercise walking up past Germany's highest natural waterfalls, discovered some of us were not as scared of heights as we thought on the Green Toboggan Run at Todtnau, all while improving our language skills through the medium of buying lots of ice-cream! We were sharing the youth hostel where we stayed with a slightly younger German school party who were very excited to meet real live English people, so in the evening we joined forces for an hour of language activities in which everyone summoned the courage to participate, getting well and truly out of comfort zones to actually talk to German teenagers in German about their schools, families and hobbies, and in some cases making some lovely new friends.
On Wednesday we crossed the border to Strasbourg in France, following a very informative walking tour with yet more ice-cream and then taking an afternoon boat tour of the city before a brief shopping trip. The highlight of the trip for many, however, was the final day, when we visited Europapark, Europe's biggest theme park. Soaring temperatures and bright sunshine made for a perfect day of rides, shopping and just relaxing in the sun.
Year 8 were wonderful and attracted positive comment from teachers from other schools at the youth hostel where we stayed, and from the tour guides in Strasbourg among others. They were a credit to themselves and a fantastic time was had by all.