Healthy Eating School Challenge, EBP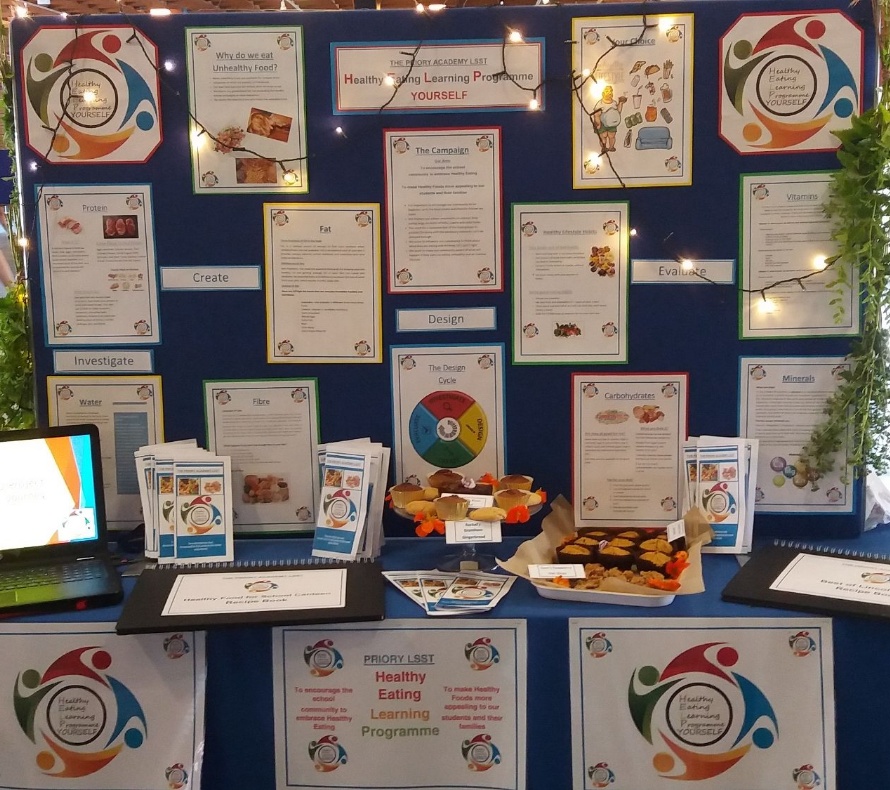 Year 9 and 10 Food and Nutrition students have been working hard since February. The aim has been to increase the awareness of and importance of healthy eating throughout the wider academy community. The Year 9 students have carried out research and have designed a media campaign ready to be launched at the start of the new academic year. Year 10 students have put their knowledge of ingredients and cooking skills together to create healthier recipes for use in and outside of the Academy. Please visit the following share point link for further information.
https://sharepoint.prioryacademies.co.uk/sites/foodandnutrition/priory/_layouts/15/start.aspx#/SitePages/HELP%20yourself.aspx
On Wednesday 21st and Thursday 22nd June 15 students had the opportunity to display their work at the Lincolnshire Show. This being our first time competing we were entering the unknown. The competition was fiercely fought in the secondary school category. It was obvious to see that a lot of hard work and commitment had gone into all of their work and displays. Our students performed admirably taking on the challenge of manning the stand, explaining their work to the other schools and the general public. On the second day four students did a presentation to the judges and answered questions. The judges were impressed with our display and the presentation. Unfortunately we didn't place in the top 3. However we have learnt a lot and will back bigger and better next year. A special thanks to Mrs Stubbs for all her hard work to get us ready for the show.
Mr Goffe
I found that going to the Lincolnshire show was a great experience to show off our hard work from throughout the year and to teach others. We spent time on the stall and wandering around the show, which for me was a great experience. It gave us a real chance to understand what is really produced in our local areas.
On the second day we had to present what we have done to three judges. This gave us a chance to showcase our work and explain everything we have learnt. I felt this helped reinforce my learning.
Hayley Pankhurst 10.8