LSST Knight Errant!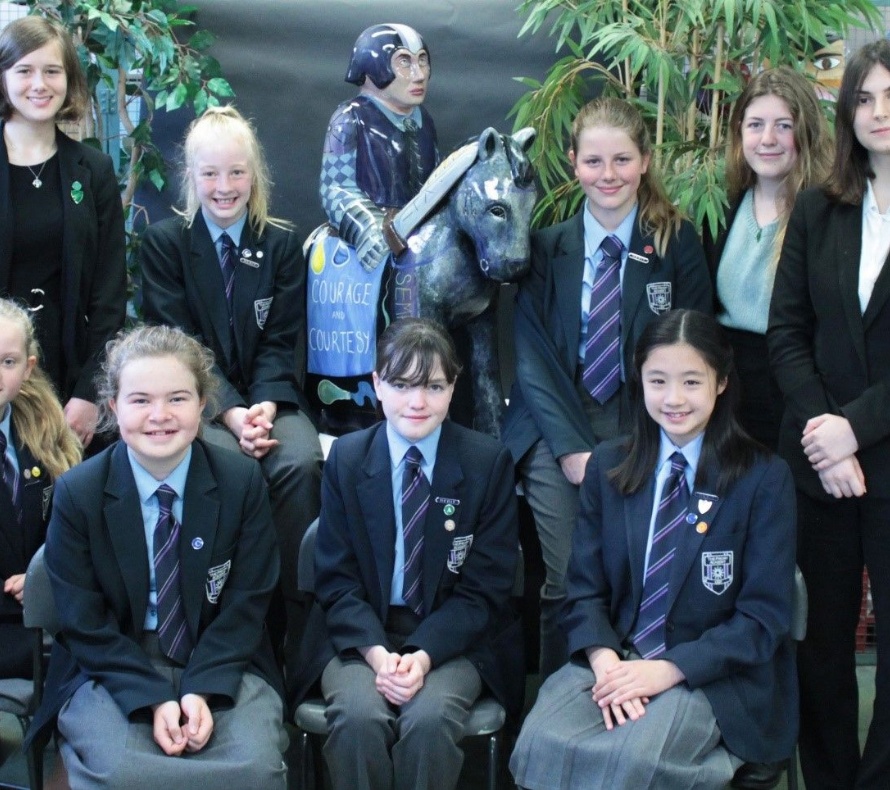 The Academy's knight has undergone a transformation! As you may recall, he was rather pale and uninspiring when he arrived. Now though he is resplendent in a coat of arms that perfectly embodies the values and ethos of the Academy. There were so many fantastic entries to the design competition that we couldn't choose a single winner. The final design took the most creative elements from the hundreds we received, and it was then down to some of the Academy's most talented artists to realise this collective vision. As you will see from the pictures, all of their contributions and effort have resulted in a fantastic miniature medieval ambassador for the Academy.
Resplendent, LSST's knight is already out and about in Lincoln. His quest has already taken him to the Lincolnshire Show and from there he will go on to be displayed at The Collection until 3 September, before all of the knights designed by local schools are reunited in the Waterside Shopping Centre. He will then return to The Priory Academy LSST in October.
If you get a chance, do go along and see our creation and the other knights that are dotted around Lincoln to commemorate the anniversary of the Battle of Lincoln Fair and the signing of the Charter of the Forest. A list of where they can be found is http://www.the-ebp.co.uk/knights. You can also see all of the knights from the schools who have participated http://cvp.photoshelter.com/gallery/170613-The-EBP-Lincoln-Knights-Education-Trail/G0000sniGXYulmpw.
Congratulations to the Year 7 artists, who are Athena Eng 7.4, Alice Herring 7.4, Millie Lawson-Lyon 7.5, Chloe Bancroft 7.9, Tallulah Jenkinson 7.4 and Lottie Giles 7.2.
Special thanks to the Year 12 artists who brought the designs to life. These were Miriam Hutchinson, Anna Sayles and Jodie Halsall.