Young Match Officials visit Twickenham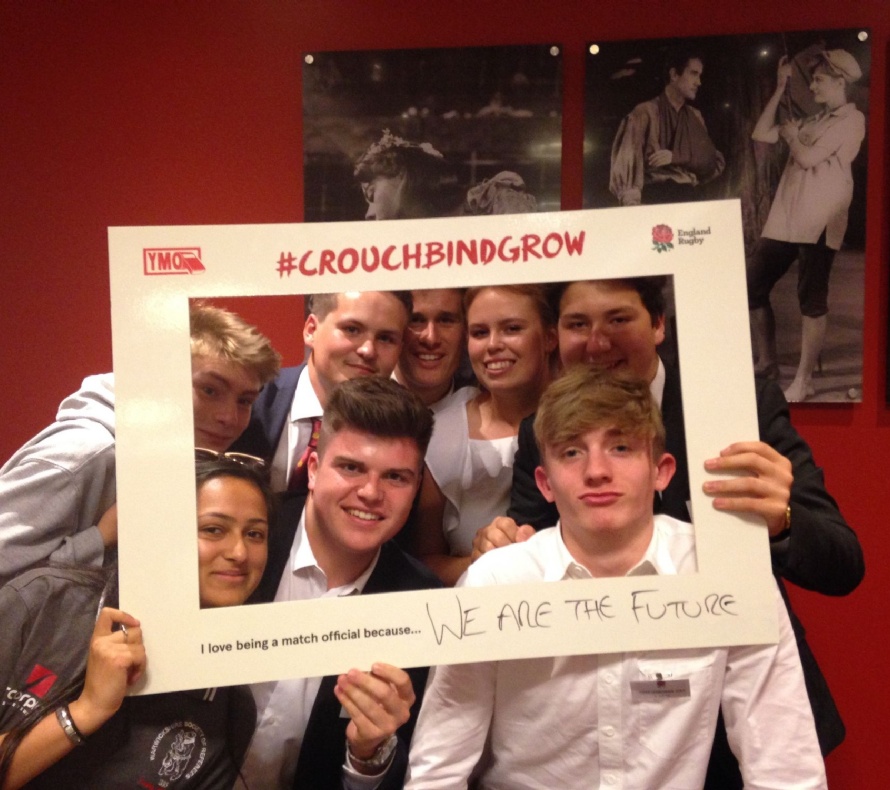 On Saturday 27th May, four Young Match Officials, two from The Priory Academy LSST and two from De Aston School all representing Lincolnshire travelled down to south west London in preparation for a meeting and workshops at 10.00am on Sunday at Twickenham, home of English Rugby. Thomas Osborne-Day and William Robertshaw were the two students chosen on this occasion for the commitment they had shown in successfully completing the RFU Level 2 Refereeing Course, officiating not only in academy fixtures, but also at county events throughout the season. William was heavily involved in the production of a RFU DVD which will shortly go out on the RFU website for all aspiring Young Officials to watch.
I am pleased and proud of the boys and the manner which they conducted themselves through the initial meeting, question and answer session with Aviva Premiership Referee Craig Maxwell Keys and finally in the four workshops. Both boys spoke confidently to both smaller groups and finally to a room full of their peers and RFU Officials about their experiences as referees and what they would like to see develop in the future for this scheme
The icing on the cake so to speak was to be able to watch England play The Barbarians in the afternoon before making the long trek back to Lincoln on Sunday evening.
I would like to thank Mrs Hopkinson and The Priory Academy LSST staff for supporting the boys.
Mr B