Intermediate Maths Challenge Success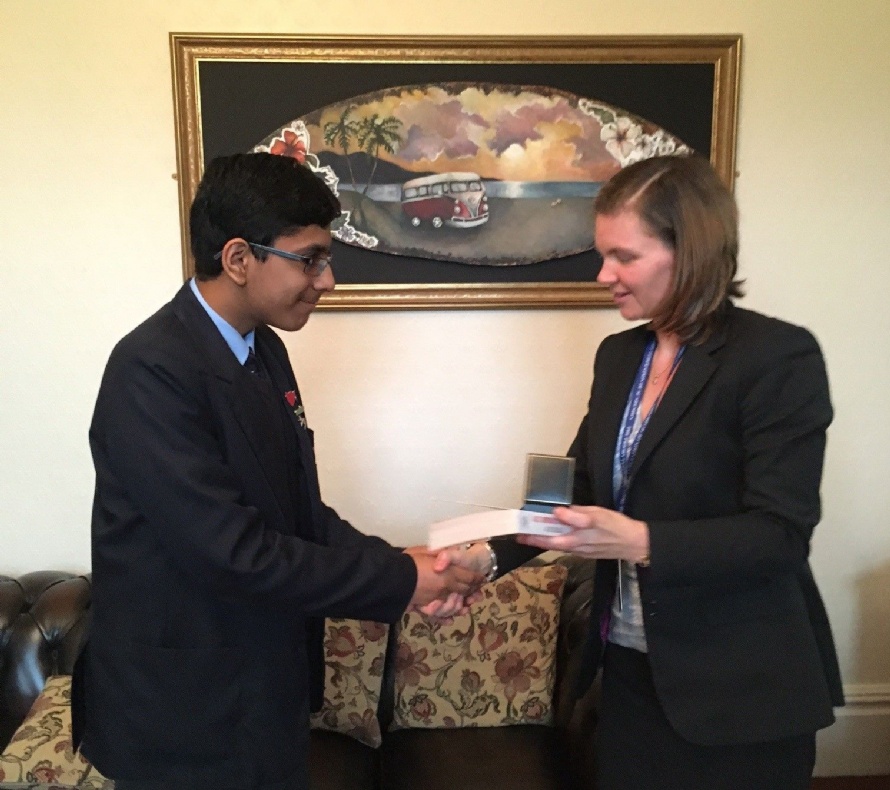 Students from Year 9 and 10 have recently taken part in the UKMT Intermediate Maths Challenge. From this 1 hour competition, several of our students progressed to follow-on rounds.
These follow-on rounds are for those students who – from an initial entry list of roughly 200,000 students – scored in the top 5,500.
Praise must go to: Jack Bell, Oliver White, Laurence Beswick, Robert Lambert, Scott Taylor, Joe Bartle, Josephine Hannan, Annan McGlade, Zachary Peutrill and Leo Moss for getting this far.
However, particular praise must go to Taha Ahmed (Year 9) who was one of the 50 highest scorers. He sat a 3 hour paper, and lost just 7 marks along the way – answering six extremely challenging maths questions. He recently met Mrs Hopkinson, who presented Taha with his medal and book prize.
More information about the Maths Challenges can be found here