The Duke of Edinburgh Long Service Award for Mr Brazinskas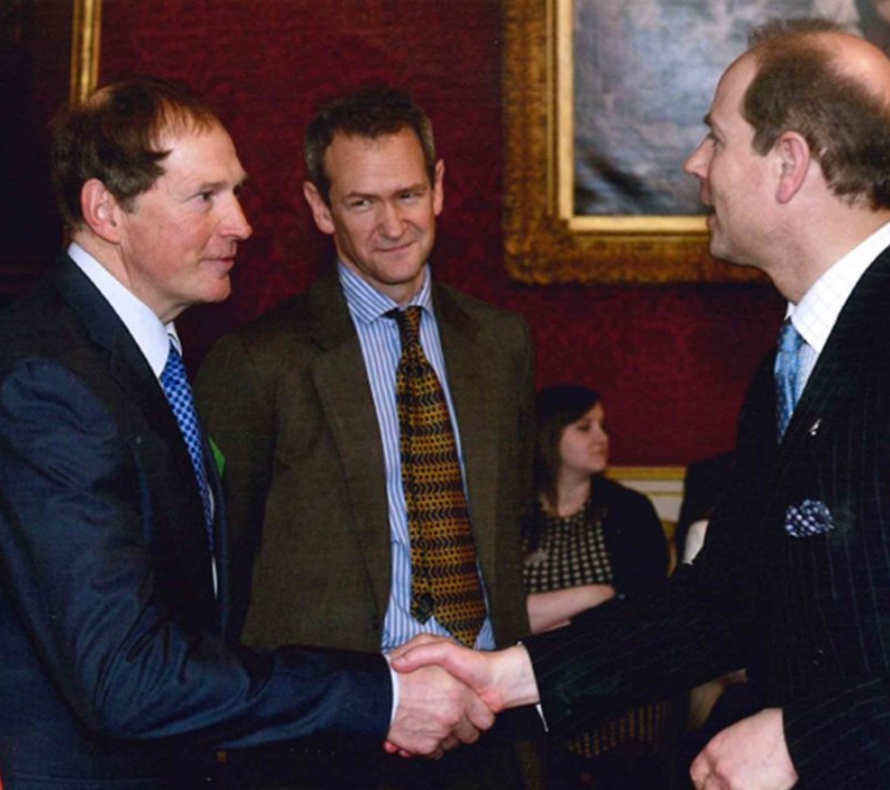 The Duke of Edinburgh Long Service Award is presented to those individuals who have completed more than 10 years voluntary contribution to the Duke of Edinburgh award. Mr Brazinskas fell well inside the criteria after volunteering with the award for 28 years and is still actively involved today.
On the 23rd March Mr Brazinskas and his wife were invited to St James's Palace to be presented with his Long Service Certificate. The award was presented by His Royal Highness Prince Edward, shown above exchanging pleasantries. Mr Brazinskas, a man of few words, managed to speak to his HRH for more than five minutes - a real coup as HRH had places to be. Mr B and his wife were shown around St James's palace and not just the public rooms, a rare treat which they both thoroughly enjoyed.
A brief history of Mr Brazinskas' dedication to the Duke of Edinburgh's award:
He was instrumental in setting up of the DofE Award Scheme in 1995; inducting/training staff into the aims, ethos and philosophy of the scheme; ensuring students were completely clear on the history, aims and the overriding philosophy of the scheme before registering them for the award.
Mr Brazinskas has been instrumental in the smooth running of the award within the Federation of Academies. He is an individual one can always rely on. He has assisted and organised water based expeditions along with the normal walking expeditions. Mr Brazinskas is a qualified climber and on more than one occasion has acted as an assessor in the skills section. He is one of those unsung heroes who just gets on with it without complaint, financial reward, thanks and often leaving himself out of pocket in providing the candidate with equipment and sustenance, or going further in transporting the candidate to an expedition or residential. An unassuming character who is well deserved of recognition.
Over the years Mr Brazinskas has co-ordinated the DofE Scheme at The Priory Academy LSST and continues to support and deliver all elements associated with the scheme: working with students in expedition training; running First Aid Courses for students; working with and supporting other academies within the Federation; assessment of walking expeditions for both the Academy and other user groups; assessment of water based expeditions (Bronze and Silver levels); attendance of various training courses associated with the delivery of the DofE Scheme.
We would like to congratulate Mr Paul Brazinskas on his prestigious award and thank him for all his tireless efforts over the past decades.
Mr M Ginty