Russian Day at University of Cambridge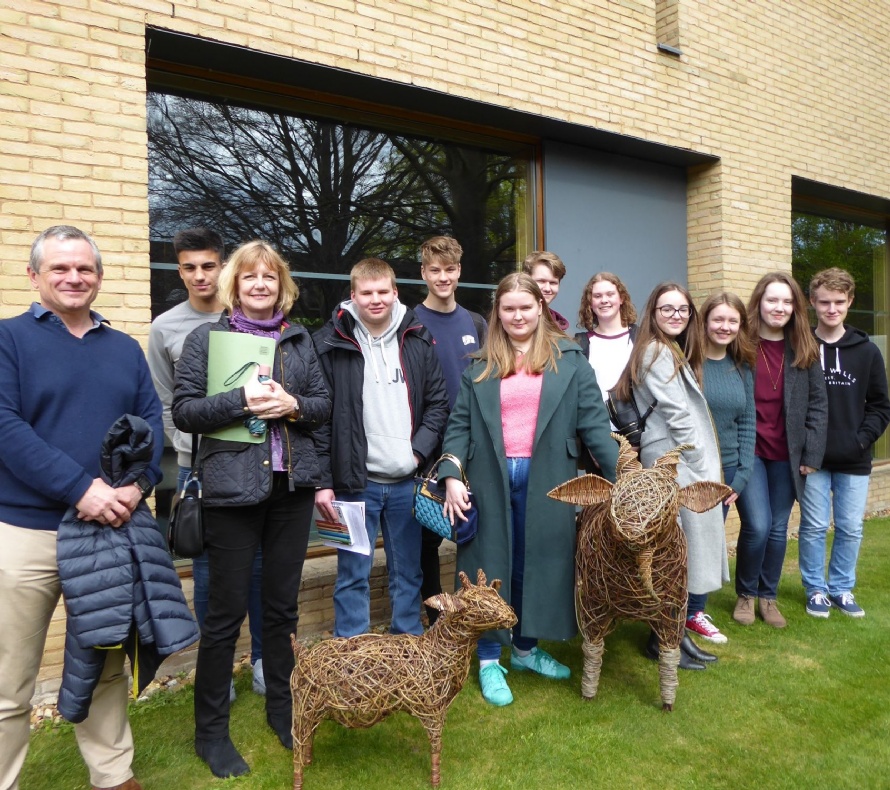 On Wednesday 26th April, ten year eleven students, myself included, travelled down to Fitzwilliam College at the University of Cambridge for a Russian Taster Day. Following our early morning journey from The Priory Academy LSST, we were all keen to get started upon arrival and we went straight into a Russian language class given by Dr Susan Larsen, which lasted most of the morning.
This gave us an excellent opportunity to brush up on the Cyrillic alphabet before moving onto some common phrases - starting the basics, such as greetings and thanks, before moving onto some more complex expressions. We were then given an informative talk by the college admissions tutor, Dr Sara Owen (who it transpired had taught Tom Hiddleston during his time as a classics student), on applying to the university, before walking through the college grounds to the buttery, where we had the chance to further sample life at the university and eat alongside current students.
Upon returning to our classroom, Dr Larsen gave us a fascinating introduction to Russian film history, covering a diverse selection of media ranging from Soviet propaganda to 21st century musicals, accompanied by a brief insight into Russian history and culture, inspired by her earlier experiences in Russia. After this we were given a tour of the college by two fourth-year MML students to conclude our visit. Our journey back to the Priory Academy LSST gave us the chance to reflect on what had been a thoroughly enjoyable and useful day.
William Audis