CCF cadets lead the way.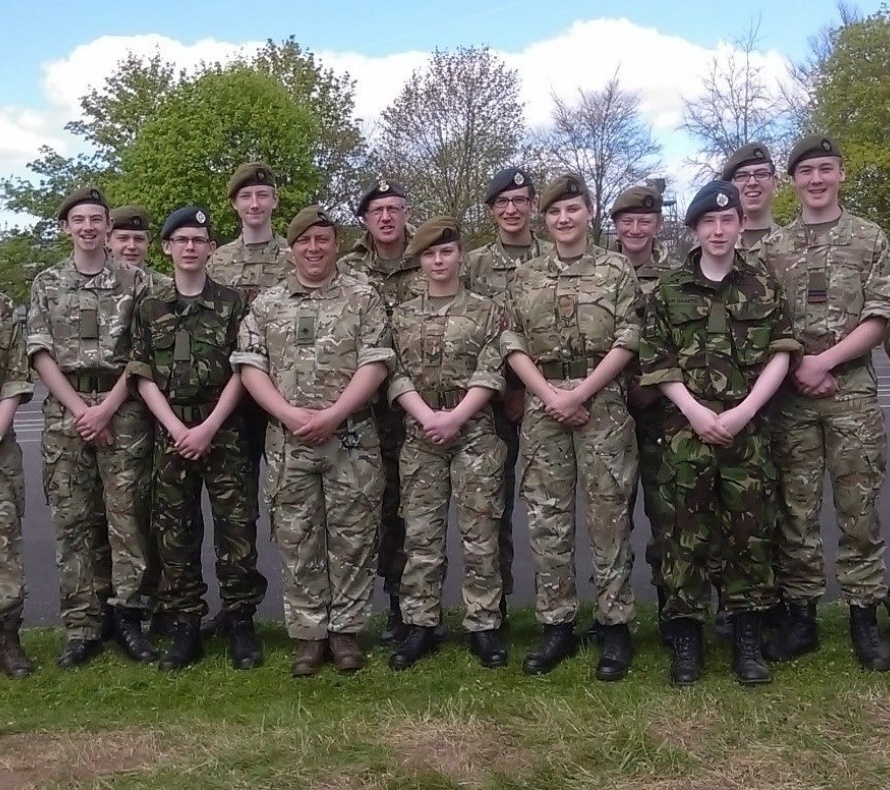 CCF Cadets are the first to complete the the Cosford Two Day March.
On Friday 21st April 2017, 14 cadets accompanied by the senior staff, were headed to Cosford for a world renowned marching event, the Cosford March. Many were fresh from their day at Beckingham range. We arrived at 1930 and went straight to the accommodation. It wasn't five star but the small dormitories for the females and the stone gym floor for males was just sufficient enough.
After setting the packs down everyone got some shut-eye before the arduous walk the following day. We rose at 0530 to some people's disagreement and swiftly headed off to breakfast. We had a good English breakfast with the exception of the scrambled egg, which worryingly I thought to be porridge. We began our journey at about 0750 to start the first day of 20km. The two teams led by 2Lt Mullins and Fg Off Summers withstood the walk well with the exception of a few blisters and a small nose bleed (from myself) and were in good spirits at the water stop and for the remaining march. We sang a wide array of morale boosting songs. As we arrived back at Cosford we were welcomed by a marching band which finished the march off wonderfully. We all bandaged up the blisters for the second day ready to carry on.
The pace on the second day may have been significantly slower but everyone pushed and carried on. Very unfortunately one cadet was deemed unable to continue late on in the second day but even the length they walked is a very good accomplishment. Blisters forming, mood dropping, it seemed it would never end but as the glorious gates drew near we all had a sense of pride with what we had done. We crossed the line and became the first CCF contingent in the UK to complete the new Cosford march syllabus.
Cdt Bell.
Please enter some content for your blog post here.