CCF Military Knowledge Trip to RAF Cosford Museum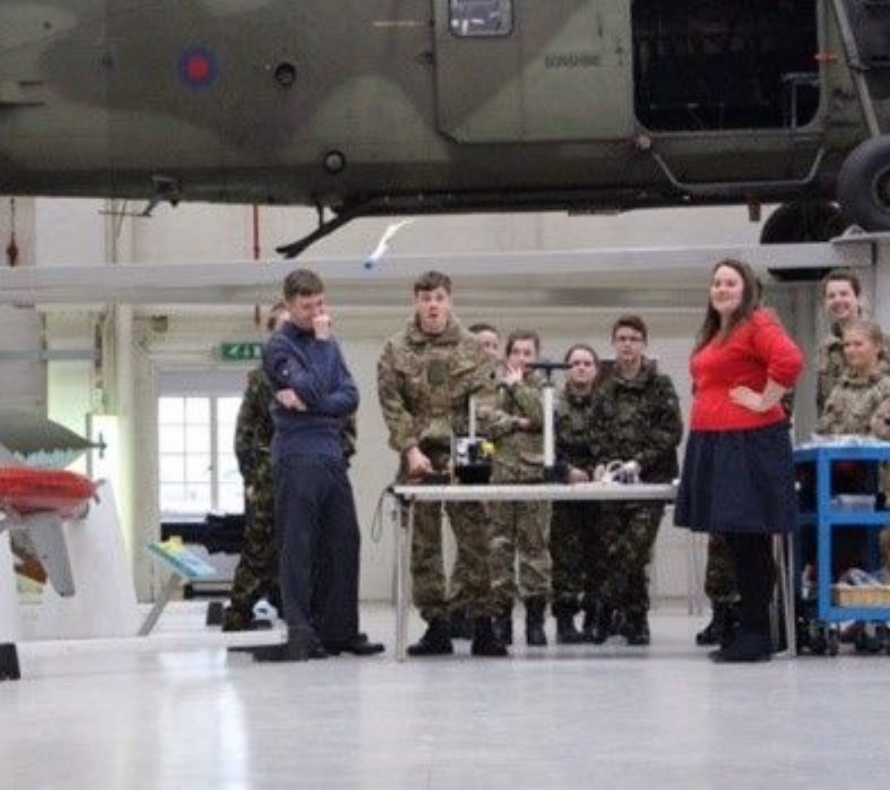 On the 22nd March the cadets travelled to RAF Cosford to learn about the history of a variety of planes and the Cold War. We departed from the Academy at 0800 and arrived at RAF Cosford 1100. When we arrived we got taken to Hangar 1 and it was explained to us that we had to complete a task. This task was to make a missile/rocket out of paper and card. The aim was to make a perfect design, making it streamline but not too heavy so it would fly as far as we wanted it to. Once we had tested that our rocket worked, a competition was arranged with the rest of the cadets to see whose could fly the furthest without skidding. We had finished the competition by 1200 and then were given a booklet to fill in, whilst we searched for answers around the hangers.
At around 1300 we headed off for lunch where there was a café. All had the opportunity to buy hot food if they wanted. Even the café followed the theme on military as the chips were served in a mess tin! Everyone had finished lunch by 1400 so then we were sent off to look at the last two hangars (Hangar 2 & Test Flight) which I would say was the best two hangars of them all, due to the fact that Hangar 2 had a plane in which you could go and sit in the cockpit and also had some activities to do with science as well as planes. Next door to that hangar was Test Flight which had a Lincoln Bomber inside and also a Harrier which were standing next to each other. Most stayed in the hangar with the science activities and the plane in but a couple of us took a trip in to Test Flight to look at the Lincoln Bomber and take some pictures of it. We were then informed by the Flight Sergeant that we had to go back to the café ready to depart from RAF Cosford to make our way back home. All of us left the museum at 1500 ready for our two and a half hour bus journey home. We arrived at back at the Academy at about 1730. We formed up once we were off the coach and got dismissed by Squadron Leader Thompson.
Many Cadets said whilst being at RAF Cosford they had really enjoyed the trip there and would love to go again but spend more time being able to look around all the jets and learning about the history of planes and our country. A quote from Cadet Frances was "Whoa, it's the Lincoln Bomber!" Anyone who saw him would have thought it was the first plane he had ever seen, even though he was surrounded by many.