Easter Cake Competition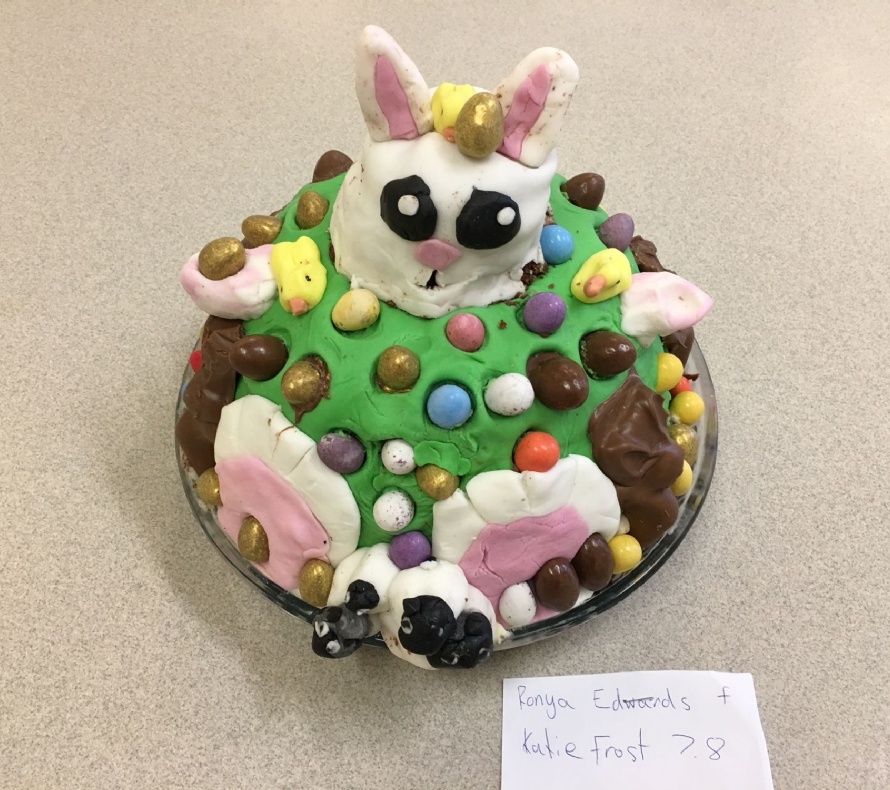 The annual Easter Cake Competition was held on Tuesday 28th March. Students were asked to bake a cake or set of cupcakes and then decorate them using an Easter theme. We had an array of entries and everyone did a fabulous job. It was a very hard competition to judge- as always. We had a floating mini eggs cake, a beautifully piped rabbit, a beautifully modelled Easter chick and of course the traditional Easter nest cupcakes! The students demonstrated a variety of different skills within their cakes or cupcakes and it was great to see all of their hard work reflected in their end products.
House points will be awarded for participation and for 1st, 2nd. 3rd and 4th. The winners are as follows:
1st Place- Ronya Edwards and Katie Frost 7.8;
2nd Place- Owen Frances 10.7;
3rd Place- Elise Urquhart 8.1;
4th Place- Leah Shrage and Maddie Snushall 7.2.
We also had some amazing cakes/cupcakes from:
Grace Green 8.3;
Amy Woods 8.2;
Lucy Brown 8.3;
Eve Watson 7.1.
Well done to all those who entered! We hope you enjoy eating your creations at home with family and friends.