National Holocaust Museum Visit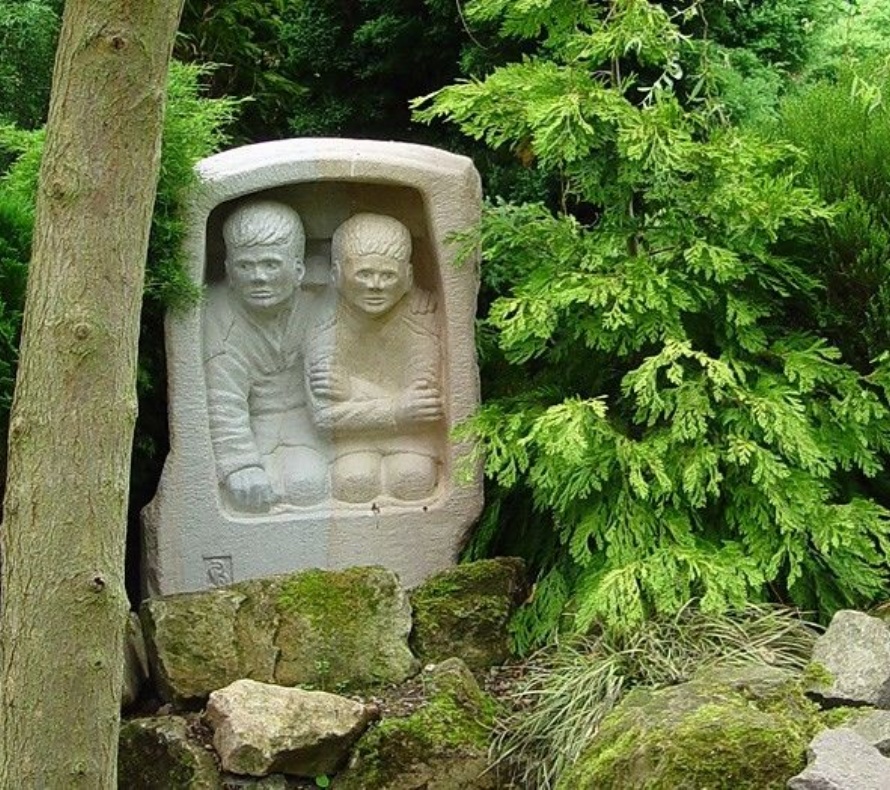 On Friday 24th March, the GCSE History students from Year 9 visited the National Holocaust museum in Laxton. In the morning, half of the group listened to a Holocaust survivor - Ruth David - tell her story of her experiences and how she managed to survive such a terrible time as a Jewish child.
After a short lunch break, the other half of the students heard Bernard Grunberg's story of surviving the Holocaust. The rest of the students looked around the interesting and informative Holocaust exhibition, which was situated throughout a series of rooms and corridors. This provided further insight into the events of the Holocaust and the history of the persecution of the Jews.
Finally, the students got a tour of the multiple gardens and statues, which were covered in white roses and plaques in remembrance of those who perished during the Holocaust. There were also multiple sculptures, for example a sculpture next to the pond of 2 children hiding represented how Jewish children at that time spent their childhood in hiding, instead of playing outside. We also each placed a stone on to a pile, which they hope will reach the figure of 1,500,000 stones, to represent each child who was wrongfully murdered during the holocaust.
Overall, the visit was very successful and informative and perfect for Awareness Day.