CCF Cadets gain their BTEC Level 2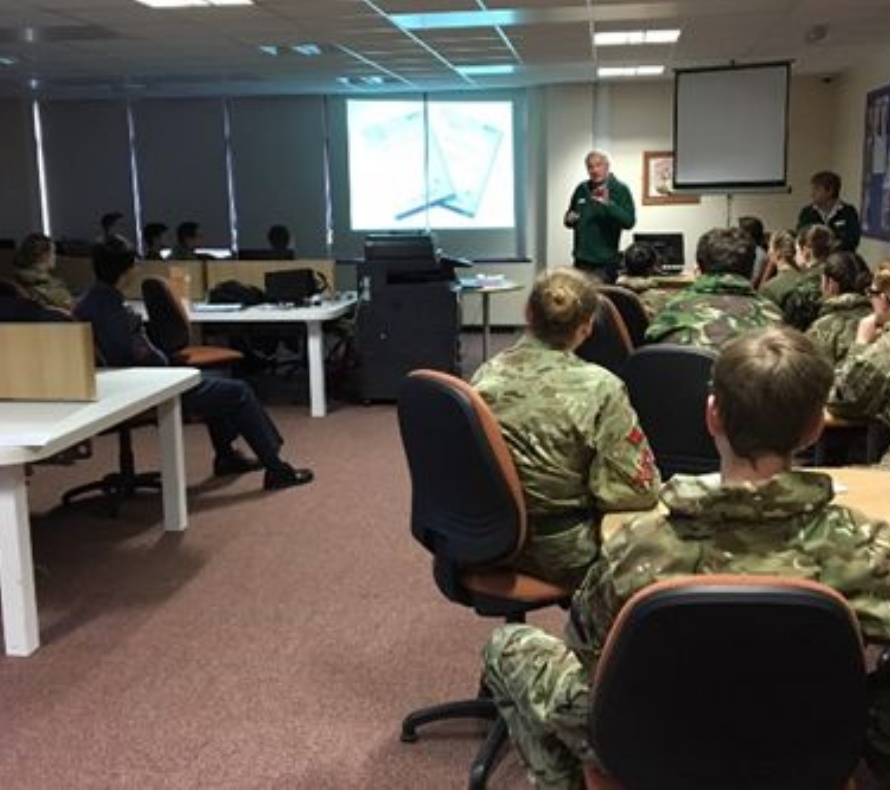 On the 25th and 26th February cadets from years 11, 12 and 13 completed a BTEC Level 2 Diploma in Teamwork and Personal Development, which is a qualification that counts as an extra GCSE. This helps translate skills learned in cadets over 3 years into a qualification which will be recognised in the civilian world, allowing them to stand out from others. This can help when applying for jobs or university, as it is a qualification which is earned beyond the usual academy hours, meaning those with it have volunteered and given up their own time to earn it. With the help of an information book and external instructors, the cadets completed different sections of a course sheet, each containing at least two pages of questions. Each section gave 10 points towards the 60 needed to pass, with cadets drawing on their own past experiences to gain points from practical activities, such as navigation.
On Saturday all cadets had arrived at school by 8:50am, to begin promptly at 9am. The instructors gave a brief introduction to the course and what both days would contain, before moving the cadets to the computers in the Year 13 study area to begin their coursework. As we went through the sections, the instructors gave us an introduction to one or two questions, before the cadets returned to their computers to complete the question. The instructors were around throughout the first day to assist any cadets if they were stuck on a question, as well as to check answers to ensure they would be sufficient to get the marks. The first day finished at 4pm, at which point the cadets had finished all but one of the sections required to pass the course.
On Sunday, the cadets finished the last section of the course, giving them the 60 points total required to pass. After a short break the cadets moved onto a practical leadership activity, which was a game of Kriegspiel. This is a military board game based on a French invasion of Britain in 1809, designed to be played with two large teams, with both teams having infantry, artillery and cavalry commanders. This involved having a map of Lincoln and being given various objectives to either defend or attack and take over. The game lasted over two hours, with the French team being victorious over the British.
Despite giving up their weekend, both days were rewarding for the cadets who attended, as they achieved a new qualification that translates well into the civilian world, as well as having more to write about on their CVs. Having this qualification is also important for Year 12 and 13 cadets who plan on attending university, as having a military-based qualification will make them stand out from other applicants. Thank you to all of the external staff who ran the event on Saturday, and to all of the instructors who gave up their weekend to assist in running the two day course.