CCF Attestation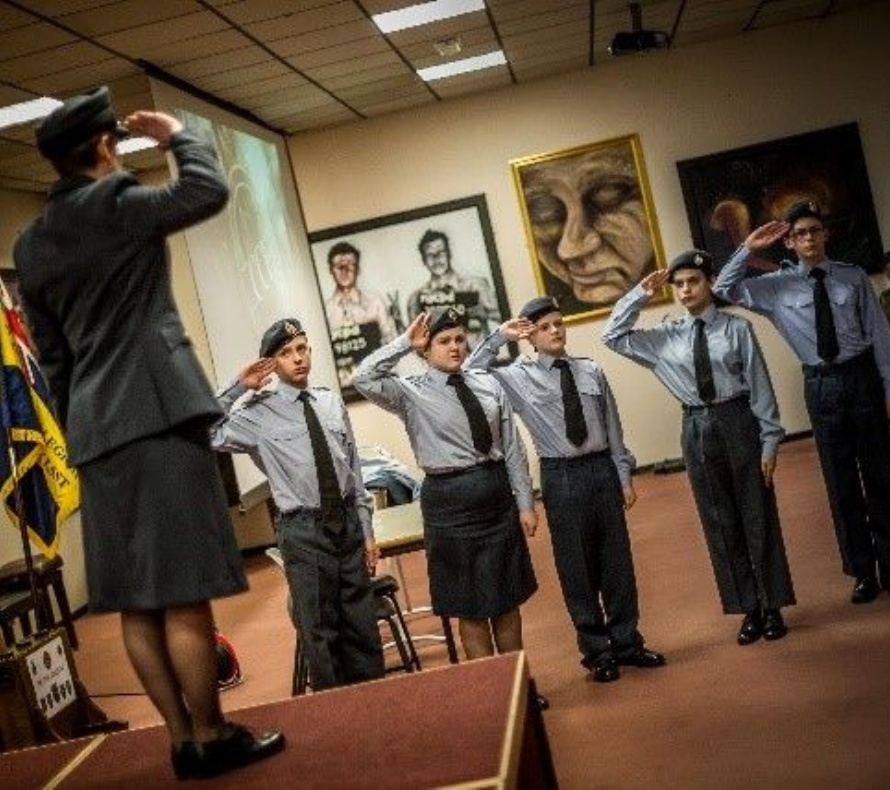 On Tuesday 31st of January 2017 the Priory Federation CCF welcomed its newest recruits into the contingent.
Last Tuesday, 30 new recruits were attested into our Priory Federation CCF contingent. This is a formal ceremony where the new recruits reflect on their first 5 months of training with us. They performed a series of sketches for the audience to show off their newly taught skills. Finally the ceremony finished with the official presentation of their well-earned beret which they can now wear every training night. They have now completed their journey as a recruit and start moving forward as a cadet.
We were joined by family and friends of the recruits who enjoyed a complimentary buffet with our senior guests. These guests included: Mr I Jones - CEO, Mr Howard Gee - Chair of the Trust, Mrs J Hopkinson -LSST Headteacher, Mr J Weir - Chair of Governors LSST, Mr L Newton - Witham Deputy Headteacher, Mr R Trow - PCLA Headteacher, Miss Emma Jordan - Asst PCLA Headteacher.
In addition the following cadets attended: Cadet Charles Walker, Nicole Clifton, Isabella Hart, Casey Martinez, Raeah Shah, Modestas Meilius, Emily Rowe, Sami Ma'ayta, Hannah Tidwell, Borys Ciezynski, Jakob Czarlinski, Aymara Ridgeway-Adams, Michaellyn Iruthayanathan, Paige Goddard, Noah Bensaih, Rachel Kitchen, Kyle Dawson, Daniels Vebergs, Jade wells, Robert Keenan, Benjamin Clarricoates, Megan Brown, James Green, Ethan Wilson, Hermione Dickinson, Benjamin Gudalytys, Aaron Whetton, Paul Simon-Munteanu, Connor McAlister.
Two previous ACF cadets from PCLA were also attested to officially become CCF Cadets. Cpl Charles Dean and LCpl Trinity Jones.
It was an enjoyable evening for all and a huge achievement for all cadets. All of their hard work has paid off and they can now look forward to finishing their first year with us in cadets. Once again thank you to all of the guests for coming and also a thank you to all of the CCF staff and senior cadets for organising the evening and taking part in the sketches for the parents.