Tickets on sale for West Side Story!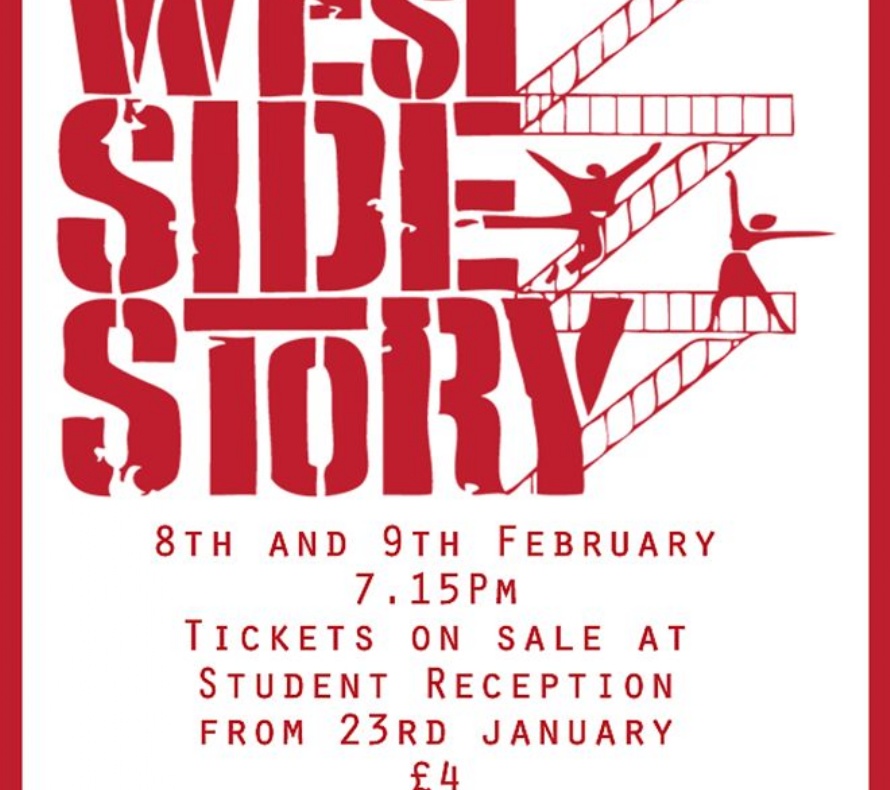 Tickets are still on sale for the academy production of West Side Story.
Venue: Old School Hall
Date: Wednesday 8th and Thursday 9th February
Time: 7.15pm
The show promises to be better than ever this year, with an impressive number of students involved on the stage, backstage and in the orchestra. Tickets cost £4 each and are available from Student Reception. We look forward to seeing you there!