Record Poppy Sales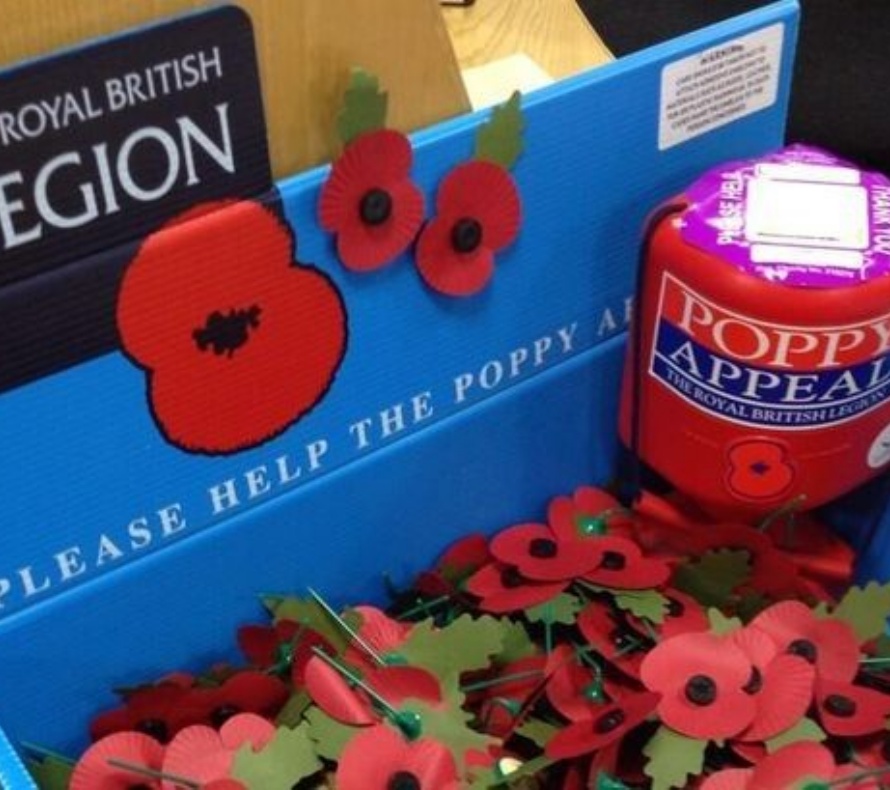 The 11th of November is a national day to remember all those who have fought in various conflicts for our country. As a symbol of respect we, as a nation, wear a small red poppy. This shows that we have donated to the charity the Royal British Legion. The Royal British Legion is a huge charity supporting serving, ex-serving and the injured service personnel and the families and friends of those who have fought for our country.
So, to do our part for the charity, we as a cadet force took on the task of promoting the poppies and making them available to every student in the Academy. From the 1st November to the 10th of November, forty eights cadets made their way round the academy site during registration, period 2 and lunchtime to receive donations. The Royal British Legion is a fantastic cause that helps so many people and we feel privileged to represent the charity on their behalf. This year we managed to raise £863.13 as an Academy, compared with £516.39 last year. This will go towards helping injured service personnel, helping families and friends in their time of need, helping current and ex serving soldiers to have the best quality of life.
Thank you to everyone who donated and thank you to all the cadets who were the driving force behind the poppy donations. Two cadets deserve a special mention for selling poppies on two extra days to fill in for others. They were fully committed to selling the poppies and helped where they could - LCpl Leah Robinson and Cdt Josh Firth-Moore - excellent work.
Sgt Joanne Clark