Future Chef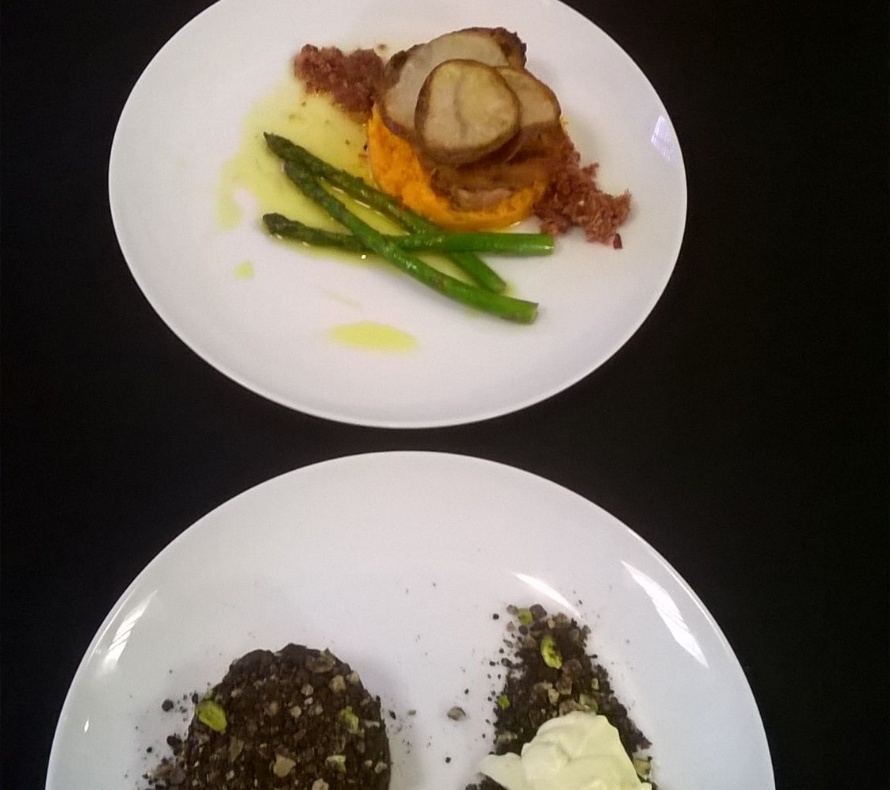 Future Chef Local Heat Friday 4th November 2016
After performing well in the Future Chef school heat, Dylan Murphy and Holly Blockley attended the local heat at Stamford College. The local is real test of nerve and character, pupils/ students are taken out of their comfort zones and asked to prepare and cook a main dish and dessert in an industrial style kitchen. The set criteria is to cook 2 portions of each of the 2 courses within a 90 minutes timeframe and also within a £7.00 budget. Dylan and Holly were up against 6 other contestants from Cherry Willingham, Robert Patterson and Queen Elizabeth schools.
Holly Blockley said that before the competition "I felt really nervous and excited. When I walked into kitchen there was a lot of space, this made me feel relaxed. During the competition, I felt under pressure because I had the chef judges observing me, but I tried to relax as much as possible. After the competition, I felt proud as I thought with all that I had done and that I had done my best and tried my hardest".
Dylan Murphy commented "before the competition I felt relaxed and ready for the challenge ahead. During the competition, I still felt relaxed as I had stuck to my plan although I did feel the pressure when I had messed up and fell behind. After the competition, I felt glad as I could leave knowing full well that I had done my best."
Both Holly and Dylan performed admirably, congratulations to Dylan achieving runner up and huge congratulations to Holly the heat winner. She will now go onto the Regional heat on the 3rd February at Loughborough College. Good luck Holly.
Mr Goffe