Priory Association Quiz Night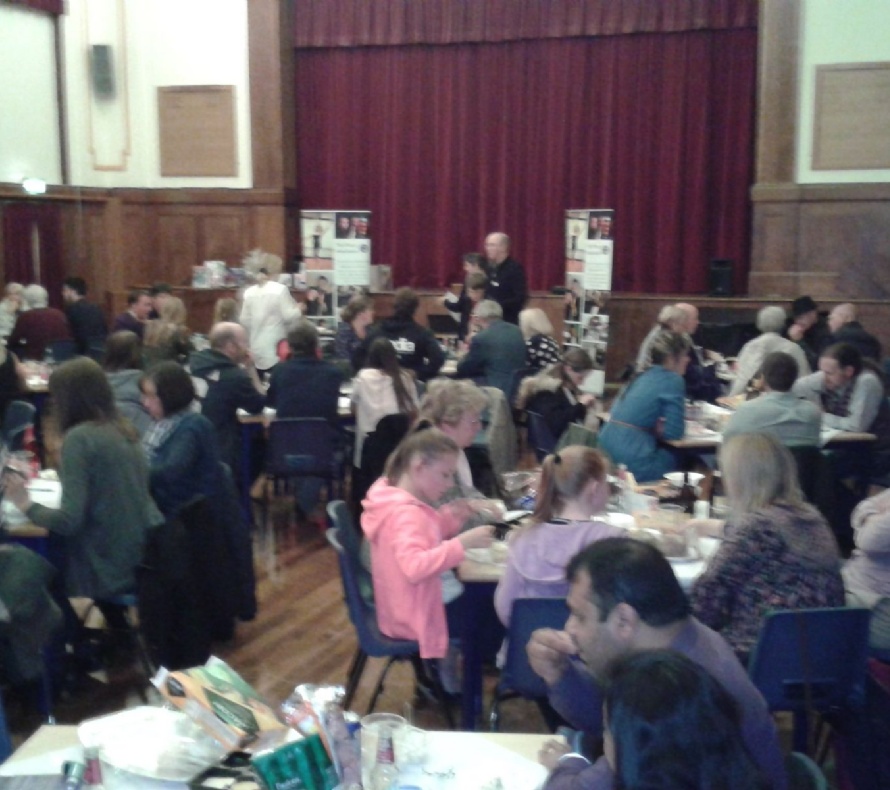 Priory Association Quiz Night.
Food hampers, a busy bar and devious questions provided a great party atmosphere when the Priory Association hosted their annual quiz night towards the end of last module in October. Twenty teams exercised their mental agility as they battled to become quiz champions on the evening.
Each subject related round challenged teams to recall facts, figures, images, films and characters across the decades. The Leadership team were at an evident disadvantage with their obvious seniority, although Mrs Hopkinson did have an impressive recall of Disney films and Mr Evans did collect two raffle prizes. Mr Perry and his family were in a strong position at the halfway point, but were eventually beaten by the Quizzie Rascals predominantly made up of the Maths department.
It was a fun evening, brought about by the commitment of the Priory Association who raise funds to support extra-curricular activities. Early estimates suggest a profit of £490, so well worth the input. Thanks to all concerned.
No blog posts have been added to this category yet.