Life as a Priory Boarder

Two of our Year 12 boarding students reflect on their time in The Robert De Cheney Boarding House so far...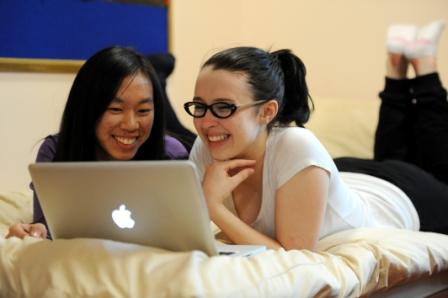 After my first visit to The Priory Academy LSST, I was hooked. I knew it was the school for me. When I told my friends that I was going to move away and start boarding they looked at me with absolute horror, but their predictions of the lifestyle I was about enter could have not been further from the truth.
The new Robert de Cheney Boarding House is absolutely fantastic; the food is delicious and the pastoral care is amazing; there is always someone to talk to and make sure we are doing our homework! It is a new school for all the boarders and our fellow Year 12 students have been really welcoming, making the settling in process so much easier. The teachers have helped us settle into our new classes and every member of staff I have come into contact with has been hugely helpful with the transition from GCSEs to A Levels.
Charlotte, Year 12
Life in the Boarding House is fantastic. So far I've done so many things I never would have even dreamed of doing back home: I've been to Parliament, a theatre visit in London, and so many more things as a result of the encouragement and opportunities I've been given here.
The living conditions themselves are brilliant. The beds are comfy, the food is good and I'm around some of the nicest people I've ever met. I can always find something to do, no matter what day or time it is. The staff are supportive, and always willing to lend a friendly ear, too. Any of the boarding staff are around and willing to help in any way they can, with anything from homework to everyday problems.
Even though it's strange being away from home, it's also a nice experience. It gives me plenty of room to try things away from home, and acts as quite a nice bridge between the dependence of home life and the independence of university life.
Lawrence, Year 12