Y13s Meet American Ambassador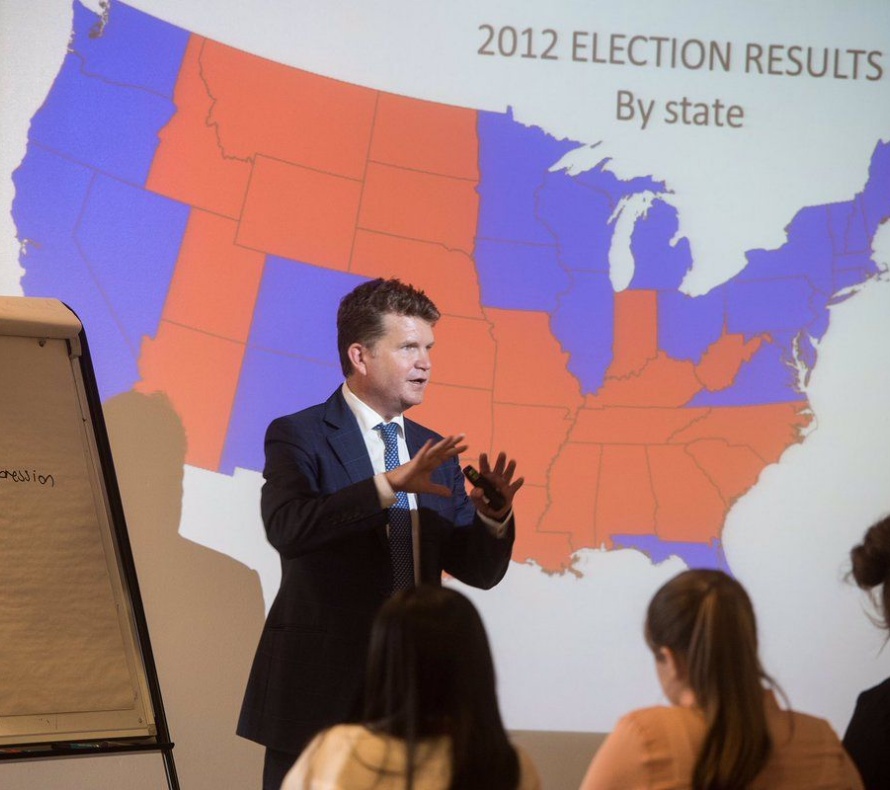 On Thursday 22nd September 10 students were invited to Lincoln Cathedral to take part in a Question and Answer session with the American Ambassador to the UK, Matthew Barzun. The Ambassador was appointed by President Obama and had been an early internet pioneer after graduating from Harvard.
The students were asked about their views on issues associated with American policy. The Ambassador argued that the British and American public were similar in their views about foreign policy. He commented that we were both divided about whether we intervened too much or too little in the world. He used the example of the Rwanda genocide in the 1990s to make the point that despite failures in Iraq and Vietnam, America should try to intervene as a force for good in the world. He mentioned the health workers from Britain who risked their lives in Sierra Leone in the fight against Ebola as an example of positive international intervention.
The Ambassador was a highly polished speaker and dealt with our concerns and hopes about the United States. The lack of gun control was confronted. He tried to explain that many Americans see guns in light of the fight for freedom from colonial rule and that the constitution reflected this. He acknowledged that UK audiences could never accept this explanation.
Perhaps the most engaging part of the session was when Mr Barzun explained how he had to visit the Oval Office to get his instructions as a first time Ambassador from the President. He took a note pad and pen and eagerly awaited Obama's priorities. When asked, President Obama looked up and said, " Listen ……"