Visit to the Globe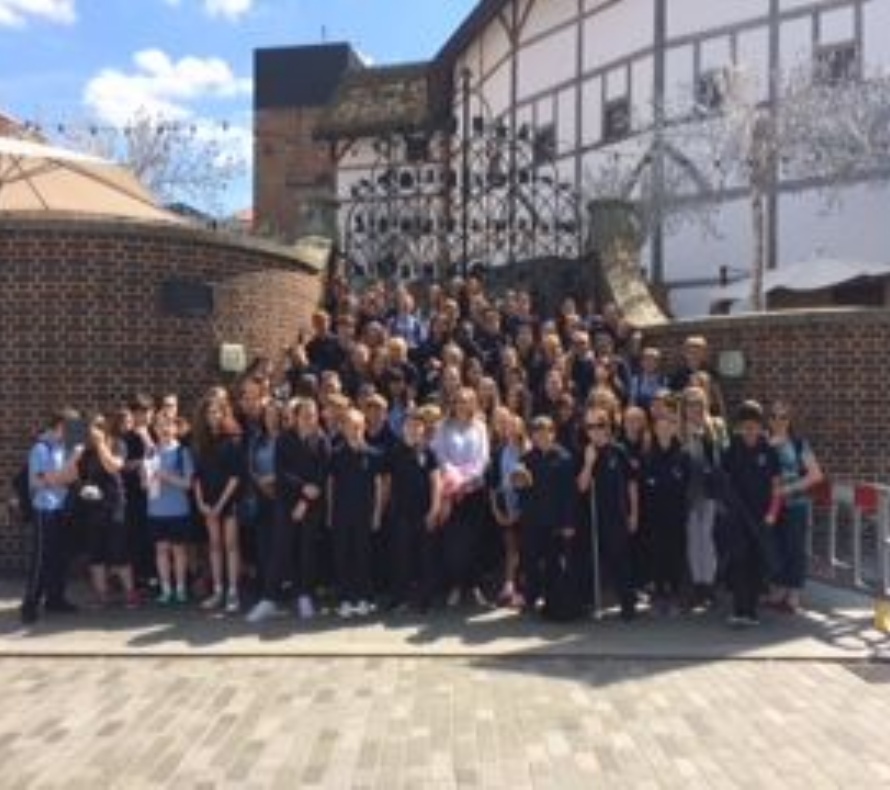 On Wednesday 6th July at 6:45 in the morning, 90 Year 8 and Year 9 students set off to Shakespeare's Globe theatre in London. After a 3 hour long journey we finally arrived. We started out by having a picnic in the summer sun outside the Tate Modern Museum. Then, after a quick walk down Southbank, we arrived at Shakespeare's famous theatre – The Globe.
We were then split into three groups, each with an experienced guide. We got a chance to sit up in the gallery (some could argue the best seats in the house) and watch some professional actors rehearse for the Midsummer Night's Dream. Some of us even got the opportunity to go all the way down to the yard where the less wealthy 'groundlings' or 'stinkards' enjoyed the show, many years ago for only a penny!
Next, we were taken down to an interesting workshop in three rehearsal rooms, where we played a selection of different games to develop our drama skills and understanding of Shakespeare. The three groups focused on different aspects of the play 'The Tempest'. One group focused on movement, another focused on speech and the last on hierarchy and social structure.
Finally, we looked around a museum dedicated to the globe and Shakespeare's work. We were then given the chance to go to the gift shop where we could buy a number of Shakespeare memorabilia and souvenirs.
The highlight of the trip was being able to look around the theatre and experience what it was actually like to be there watching a play back in the Elizabethan age.
Everybody was well behaved and a credit to the school (and some even got to listen to Mr Murphy singing Frozen on the way home!). Overall, a fantastic day was had by all and will be remembered for years to come.