Food collection is a big success

William reports on the school's collective efforts to make a difference to someone's Christmas…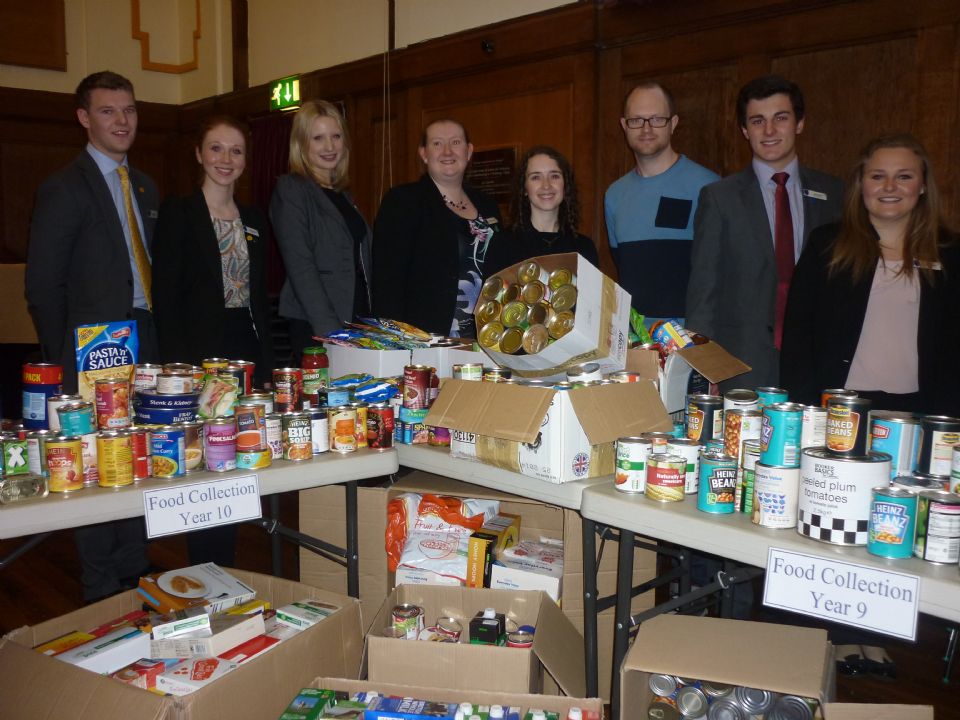 Throughout December, Mrs. Brooksbank and her team of Sixth Formers embarked on the amazing task of collecting food for charity. Their aim was to collect 1000 items by the 20th December for the Acts Trust which operates through the Bridge Community and New Life Church to donate food to the elderly, the poor and the homeless. In order to ensure that a broad variety of food was collected, each year group was assigned a specific food category, such as sweets, canned goods and savoury snacks. All of this sprouted merely from Mrs Brooksbank's strong childhood memories of making food hampers in the Sixth Form when she was a student.
So, did we reach our target?
1321 items says we did!! But it wouldn't have been possible without Mrs. Brooksbank, Miss Payne, Mr Evans, the Sixth Form team and, of course, all the staff, students and parents who donated food to the project.
Now, who did what?? Well, Christine from Year 12 boxed 136 cans, Mr Evans had "got it all covered" with the transport; not to forget Miss Payne's amazing job at tallying up everything. And then if this wasn't good enough we had two visitors from the Trust itself make an appearance on the day of the collection; they thought the amount of food was "absolutely incredible" which, I think it is fair to say, means we reached and overcame all their expectations and made the school proud.
William, Year 7