Dead on time!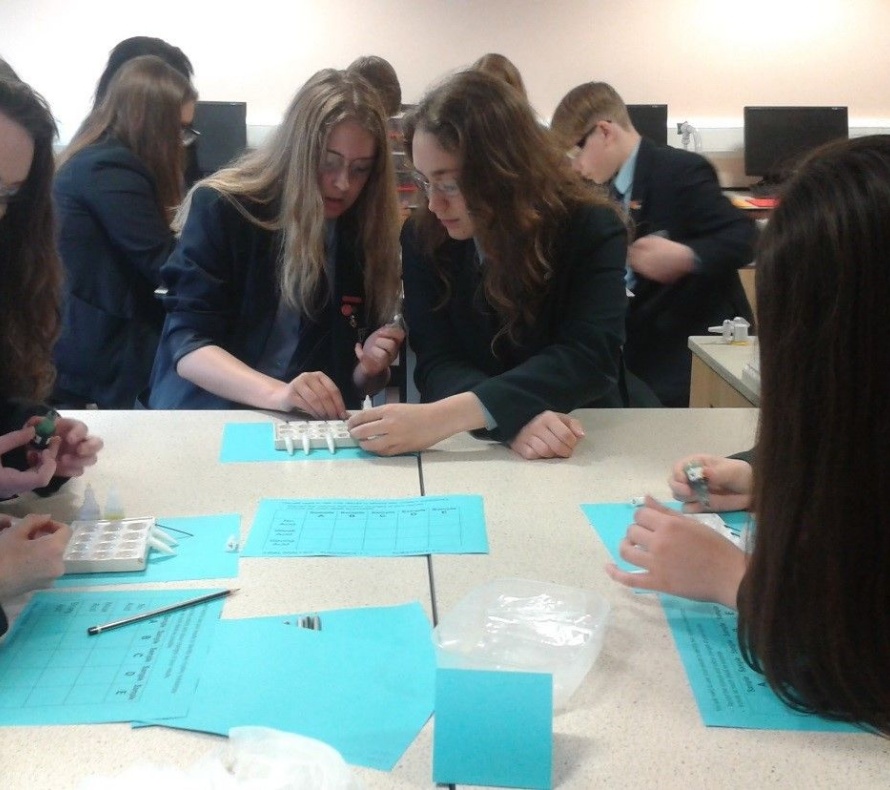 On Monday 13th June, myself and a group of students in my year took part in an exciting day of learning the basics of Forensic Science used in real life crime scenarios.
We were all split into 5 teams and given the thrilling task of solving a murder case! Each member of the team was given a unique task to do; there was the Chief Inspector, Analyst, Lead Forensics, Forensics and Lead Detective and Detective. Throughout the day we completed a series of various activities such as using our detective skills to analyse a crime scene for clues that could help us solve a murder.
My favourite task of the day was when we got to analyse DNA samples that were taken from the "crime scene". We were each given the opportunity to take a sample and carefully insert it into a bacteria mould, we competed with all the other teams to see who transferred the samples the best!
We also got to compete against each other in an interactive quiz where the speed of our answers gave us extra points for our team; it was really exciting!
Later on the day we also got to analyse fingerprints using different techniques we were taught and after a long day of analysing and deciding, 5 out of the 6 teams came to correct conclusion on who the criminal was, with one of the teams getting the highest score in the Britain!
Overall it was an amazing day and everybody had loads of fun whilst learning an awful lot!
Lily Hood
10.3