Another successful year for the Academy Athletics Squad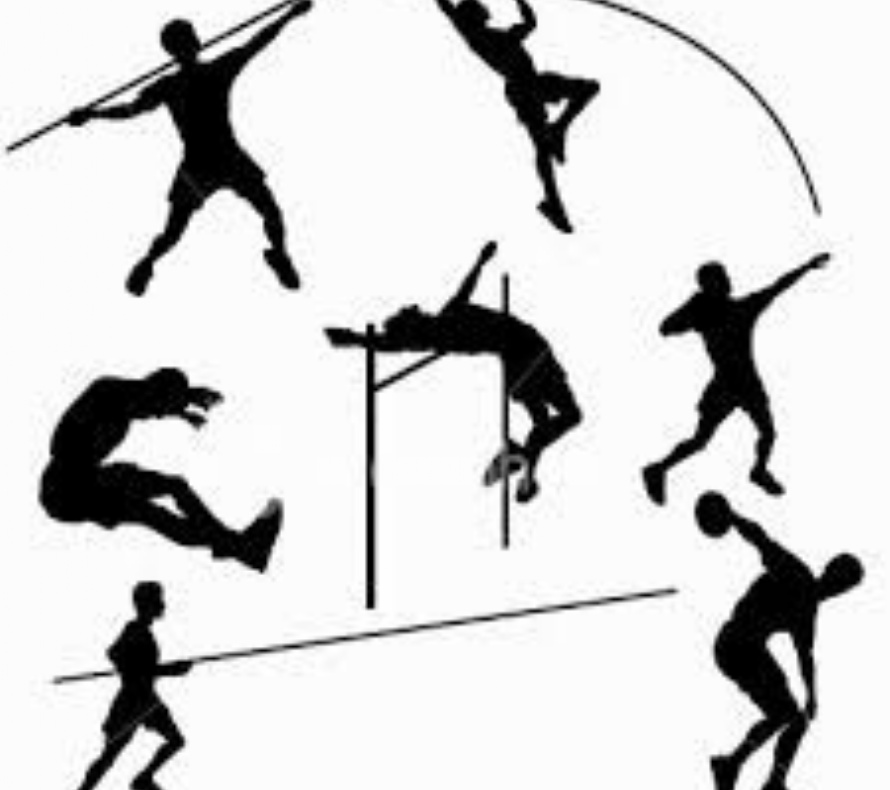 Athletics has long been a successful sport at The Priory Academy LSST and this year, we absolutely gave it our all! Once again we have taken part in an enormous amount of competitions, giving almost 200 students the chance to participate in athletics competitively and represent the school. For some students this has been their first time representing the school in sport. Well done to all those involved! It has been an honour to coach and observe you perform.
District Trials
A number of students were selected to represent the school at the district athletics trials. If a student finishes in the top 4 of any event they are invited to represent the district at the Lincolnshire County championships. We took over 70 students and an unbelievable 49 of them qualified for the County Championships, almost double that of any other school in the district. This just shows the talent amongst our athletes.
County Championships
Those selected at the district trails competed in this competition, which is safe to say on a whole other level of competiveness. The Priory Academy LSST students produced some amazing performances and we ended the day with several students finishing in the top 3. Thus they were selected for the team to represent Lincolnshire at the regional championships. Well done to Daniel Copsey, Kathryn Skinner, Ben Skinner, Archie Moss, Ella Thompson-Moulding, Laura Johnson, Hannah Molyneaux, Chloe Freeman, Kobe Tong and Tom Trimble. Amazingly 3 of our students also finished the day as County Champions; Hannah Molyneaux in Year 10, Daniel Copsey in Year 9 and Laura Johnson in Year 10.
Regional Championships
10 students were selected from the previous round to represent Lincolnshire at the Anglian Schools Championships. Here the top athletes from Lincolnshire, Norfolk, Suffolk and Cambridgeshire compete against each other. Thanks to Mr Taylor for accompanying our talented athletes! Again, we were the best represented school in Lincoln and had one of the highest number of participants in Lincolnshire. It is an extremely high level of competition and all our athletes performed brilliantly. Hannah Molyneaux (Shot Putt) and Tom Trimble (3000m) finished the day as regional champions. What an achievement!
English Schools Championships
Competing at this event is on invitation only. You must secure a qualification time or distance to gain entry and these standards are, trust me, incredibly challenging. Hannah Molyneaux competed in the Intermediate Girls' shot putt with the hope of retaining her title as English Schools Champion. Hannah finished the competition as English Schools' Gold medallist and has earnt herself an England vest for the international schools competition being held in Ashford this weekend.
County Track and Field Cup Competition
This competition is a team event. Each team consists of 12 athletes, each of which has to compete in both a track and a field or track/field and a relay event. We are fast gaining a reputation as a force to be reckoned with. With four teams entered, our goal is always to secure regional final places for all teams. Something which we achieved and have done for the past 4 years. The intermediate girls' team (Year 9 and 10) finished as county champions for the second year running.
Regional 'B' Track and Field Cup Competition
The intermediate boys, junior boys and the junior girls teams all secured places in the regional 'B' final. They competed against other schools that had finished their county round in fourth place or above. Schools from across the North Midlands attended, including some local rivals. All four of our teams finished in an impressive 4th place out of 8 schools.
Regional 'A' Track and Field Cup Competition
The top 8 scoring teams in the North Midlands (West Yorkshire, Derbyshire, Lincolnshire, Nottinghamshire and South Yorkshire) are invited to compete. The level of performance is such that even county champions are going to be given a run for their money. At stake is a place at the National final. Finishing 1st is the only way to achieve this. Last year we finished 3rd. So our goal was to surpass 3rd place. The Intermediate girls team trained for 3 months every Thursday after school. The dedication they showed was inspiring and they gave the competition everything they had. There were some amazing performances on the day and we finished in an agonising but truly amazing 2nd place. This is the best that our school has ever achieved in this competition. The girls were so disappointed but they should really be very proud of themselves.
Lincoln and Gainsborough Interschools Competition
All the schools in the local area compete to see who has the best athletics teams. Having won this title for the past 8 years in a row, we take the competition very seriously. There is no doubt that we have the best teams in the local area. However, our Year 8 and 9 teams were totally wiped out by the watersports and the black forest trips that departed that week. This meant that most of the first team athletes were unavailable for selection. A silver lining to this was that many students who participated were earning their first representative honours for the school. An awesome opportunity for many to experience. There were still a huge amount of brilliant performances and despite the depleted teams, we finished an astonishing second place!