CCF Camp 2016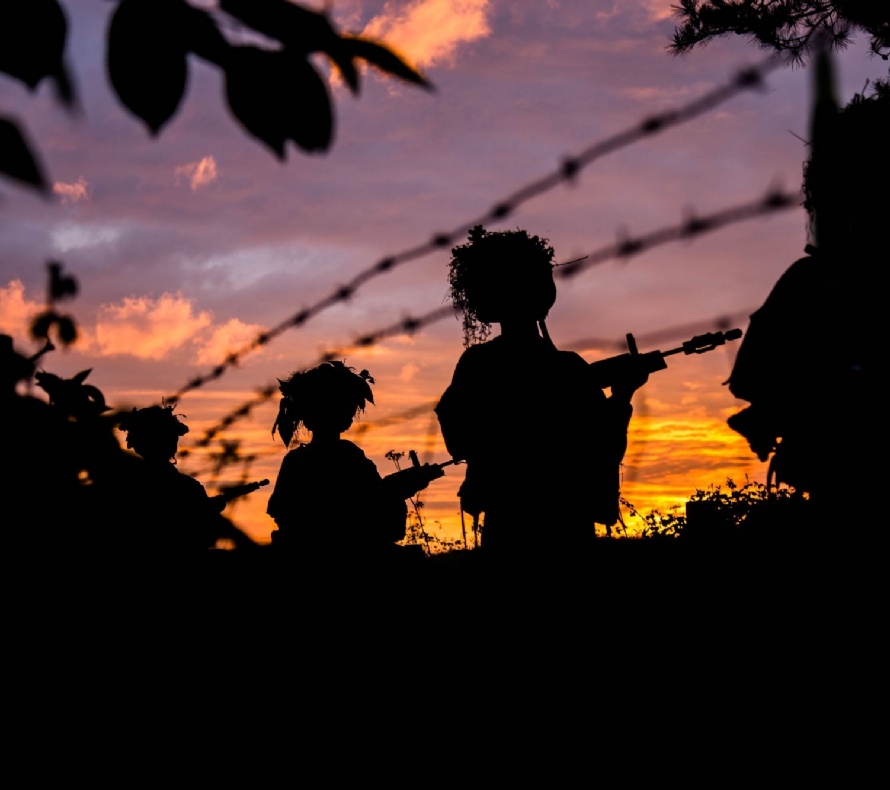 The week started off with everyone getting their kit issued and squared away for the following days activities, before rushing off to the restaurant to get some much needed food after hours of admin work.
The following day, all the cadets were up early for military skills, this included pairs fire and maneuver. Target indications using axis points and weapon skills, revising weapon drills and stoppage drills. Later in the day we cleaned the weapons from the blank firing we did on the day, and afterwards got to dinner and had some free time.
Then on the Monday it was field craft day, in which all cadets did a CQB lane where they engaged targets from close range with blank ammunition, but also conducted section attacks with their section. This was very good with smoke grenades being thrown and a lot of blank ammunition being fired. This was really enjoyable for all the cadets, and prepared them for the field exercise a few days later.
Tuesday was Adventure Training day. In the morning all the cadets took part in 3 activities: Mountain biking, rock climbing and high ropes. In the afternoon the cadets got to experience sailing on Rutland waters and also got to kayak in competitive yet fun races. Once the cadets arrived back, everyone took part in the obstacle course, which was tiring and hard for some, but also showed some of the officers the hidden confidence in some of the cadets!
Wednesday was a very busy day. It was the range day and this was very exciting for all. It started off with a 100 and 200 metre APC shoot which is what the cadets use to see how good a shot they are. After this in the afternoon, the cadets had 3 activities, clay pigeon shooting which is something some of the Cadets had never done before, air rifle shooting and shooting the L98a2 cadet GP rifle from kneeling, sitting and fire trench positions which is even something the advanced cadets hadn't done before. Later on in the day back on Beckingham Camp after cleaning weapons, everyone had time to prepare for the drill competition tomorrow, which included ironing their uniform and making it perfect!
Thursday morning was all about getting prepared to go on exercise in the afternoon, this meant getting the weapons loaded and loading all our equipment onto the vans to take with us. The whole Army section also took part in the competitions held on camp. This included the drill competition, where we were judged on our accuracy during the drill and our uniform. There was also and air rifle competition held, which was a bit of fun for the cadets before the awards ceremony. The ceremony went great as the CCF won 3 of 4 awards for drill competition winner, air rifle competition winner and of course best CCF award! We then had a bit of free time before we set off for our 2 day exercise. When we arrived at our training area, we patrolled down to Highfield House, where we had been doing some of our military skills training, and then split off into 3 groups on the way back to our harbor area. 1 section patrolled back to the harbor area via patrol alley, 2 section patrolled back though the strip wood towards the harbor and 3 section conducted a clearance patrol around the harbor area before setting up sentry positions and the getting 1 and 2 section into position. After this was done, everyone got into the ration packs and started cooking, since we had a long night ahead of us. We then carried out some ambush training before moving into the ambush position to conduct the ambush. It was great for all the cadets, with all the blanks going off around them, with 3 LSWs (Light Support Weapons) in the killing group.
On the Friday morning we had a couple of activities after we woke up from a good night under our basher's, which included target indications using axis points, section attack practice and stalking the enemy. Right after this we moved into position to get ready to do our section attacks, all of these were greatly successful and after this we made our way back to camp where we had paper plate awards and then had a lot of free time on our hands to get ready to leave in the morning.
Overall the camp was great fun and a great experience for the cadets new and old, with lots of memorable moments throughout.
Cpl Fearn
Please enter some content for your blog post here.