Languages Day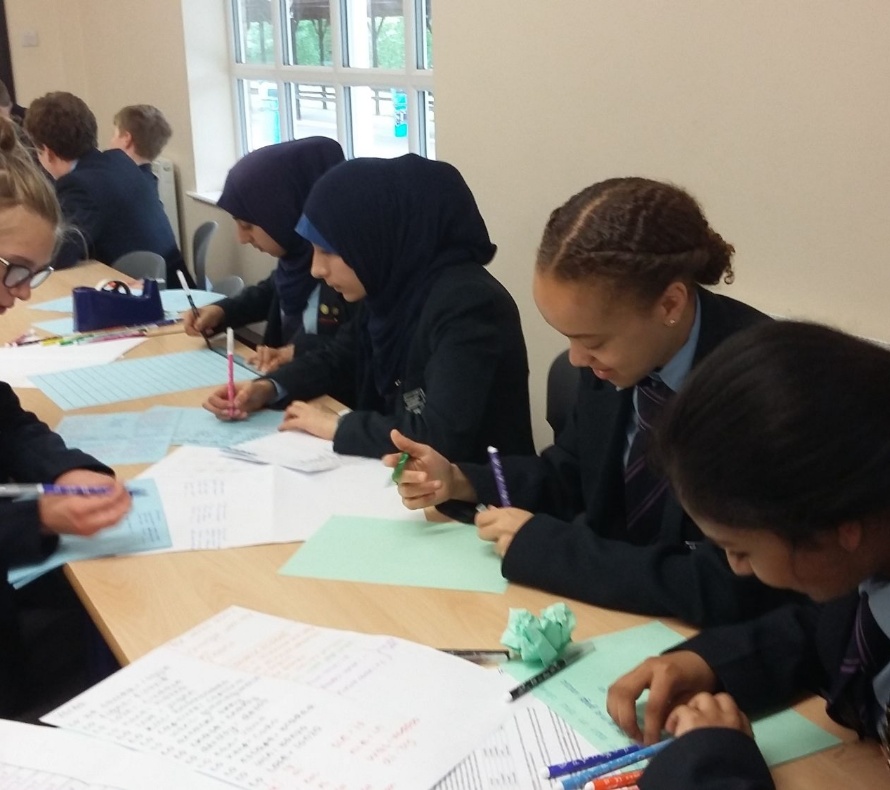 On Friday 17 June two groups of students from our Year 9 German and French classes took part in a series of workshops that were designed to introduce them to the study of linguistics and enable them to recognise patterns within grammatical structures. The key objective for the day was for students to devise their own language using the knowledge and understanding that they had acquired in the first two workshops. They had to consider whether their nouns would subdivide into different categories and what would govern those categories, for example gender, meaning or some other determiner. Students had to come up with a series of verbs and decide to what extent these verbs would change depending on who or what was doing them. Many groups even formulated a range of different tenses with clear examples of how each verb group should be formed in the various time frames. Our students showed huge amounts of creativity and imagination, coming up with a range of highly innovative tenses. A particular favourite was the "regretful past".
For the language teachers involved in the day, the most rewarding time was during the presentations during the last lesson. It was so inspiring to hear a group of young people talking about language using highly sophisticated and advanced terminology, listening to them explain the grammar and structures of their own, invented language and witnessing the exchange of ideas between the various groups. This particular series of workshops was a new venture and, after seeing the outstanding results produced by our very talented students, it is one that we will definitely repeat.
Please enter some content for your blog post here.