Duke of Edinburgh Qualifying Expedition 11th 12th June 2016 Sherwood Forest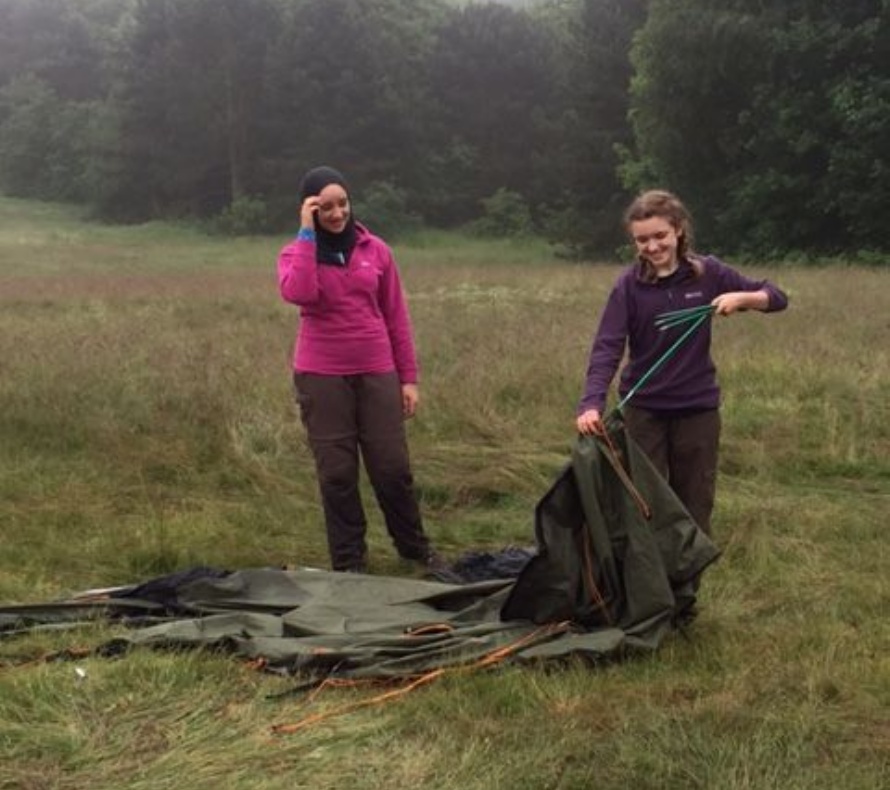 We arrived at school for 0730am "an early start" we were all soon sorted by Mrs Thompson and then loaded onto our respective minibuses. The journey was a short one as we were only going to Nottinghamshire (Sherwood Forest). All the groups were dropped off at their respective start points and after a short orientation and the realisation that this was our qualifier: and we were on our own with no staff support (oh dear). We set of in good spirits, we may not have travelled far from school, but the terrain was totally unfamiliar we had our map and route card which we had prepared during our training sessions. "I am glad I listened" we soon found our way on to the first foot path and made our first checkpoint. The weather was not on our side it seemed to rain the majority of the day not good for a June day. After some 16 kilometres' of hard walking and a few minor detours (geographically embarrassed) we arrived out Walesby scout camp site our home for the evening. The staff showed us to where we would be pitching our tents we were not on our own as the campsite was full of cub scouts. Our bit of land was far enough away from the cubs to allow us a little peace. Once our tents were pitched we set about cooking our evening meal in the damp weather. A hot drink and a good meal made all the difference moral back and plenty of smiling and a quick game of catch then of for an explore of the campsite (not much here) then to our beds for a good night's sleep. It seemed to rain all night which kept a few of us away most of the night.
We woke to the vision of fog and mist with drizzle in the air, not a good start. Well we had to get on: so we set about making breakfast porridge seemed to be on the menu for most. We had an early start time so all the groups were staggered ensuring we were not following each other. We set of in good spirits tents packed and knowing we would be finishing at Columba Park some 15 kilometres' away not far, but it is when you're carrying more than a third of your body weight in your rucksack. Well it had to be done if we were to complete our expedition phase of our bronze award. They day seemed to flyby interrupted by the odd torrential down poor, during the day we saw most of the staff out and about on foot or bicycle reassuring knowing the staff were also getting wet and they were on hand if we needed them. Well the moment had arrived our final check point and pick up point. A minibus loomed into sight a pleasant site at that. We boarded the bus and we were taken to Columba Park Visitors centre, yes the weather now improved. We unloaded our rucksacks and were told we could go and get a drink or an ice cream which we all did. It was then time to head back to Lincoln the journey was a quiet one as we were all very tired. On our return we were asked to clean all our equipment to a very high standard and hang our tents to dry in the indoor range, we also cleaned the minibuses. All this done within the hour of return (Team Work) an extremely enjoyable and rewarding expedition I can wait for my Silver bring it on.
Please enter some content for your blog post here.