Chemistry lessons at the University of Nottingham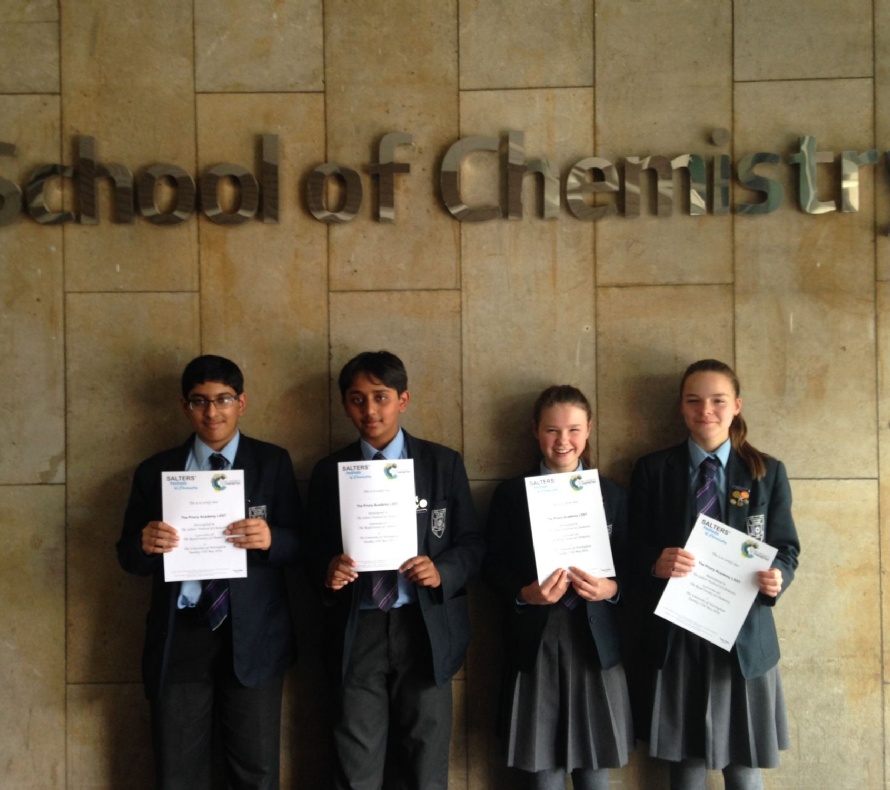 On Tuesday the 17th May, four science students from year 8 were given the opportunity to go to Nottingham University, it was an amazing experience. We took part in several competitions and were each awarded a certificate. There were two competitions during the day, both of them pushed our science skills to the limit.
We arrived at the University of Nottingham at about 9.30. The university is a bit of a maze so we had to ask a couple of people before we found our way to the massive chemistry block. When we arrived we went straight to the experimental area. We had an hour and a half to complete the SALTER'S competition. We had to do several chromatography and chemical tests, it was stressful but we worked as a team and managed to complete it. Finally it was time for a break and a chance to sit in the sun!
After Lunch we went back into the practical area again and we were set the UNIVERSITY CHALLENGE. This time we only had 40 minutes! Using different solids, including Iron Nitrate, Sodium and Potassium, we made as many different coloured solutions as possible, 5 was the minimum but we completed 9!
My favourite part of the day was when we had a university lecture all about loud bangs, luminous objects, combustion and other explosions. I have never been made jump so many times! It was really interesting and funny. Some of the lecturers really did look like crazy scientists. It would not have been as good if we hadn't had the support of the teachers and helpers on the day so THANK YOU!
By
Maisey Baker 8.6
Please enter some content for your blog post here.