Y13 Boarding leavers' dinner 2016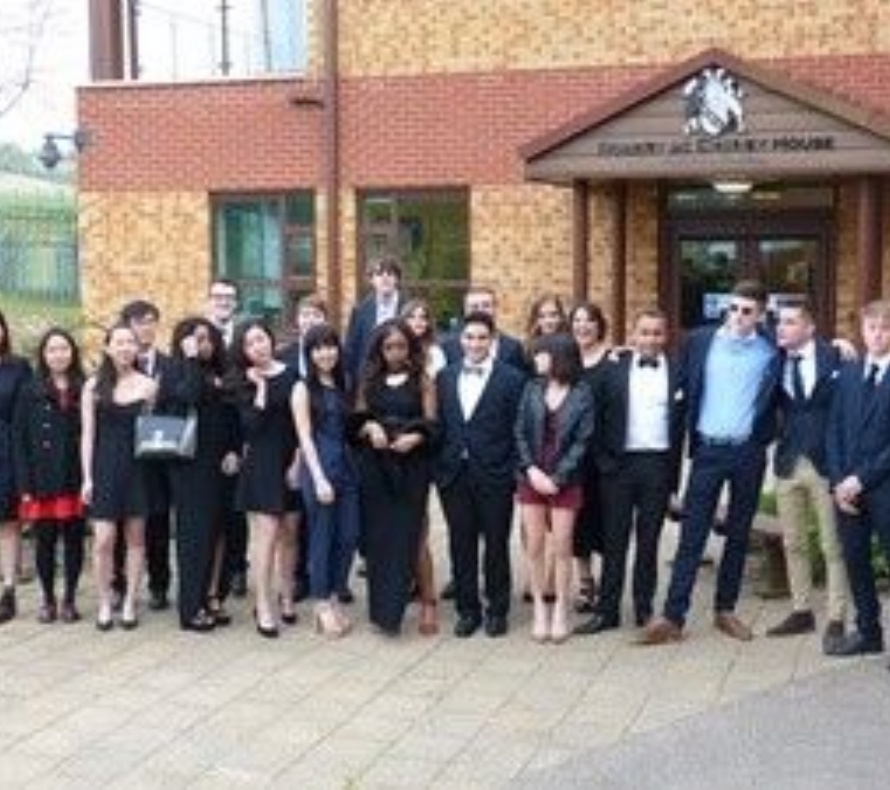 On Friday night the Year 13s enjoyed a memorable evening at the Lincoln Hotel with a 3 course dinner was followed by a casino night where large amounts of imaginary money was won and lost.
The first surprise of the evening, much to the delight of all the boarders, was the sight of Mr Liston arriving at the boarding house all the way from Kent and later at the Hotel we were also joined by Mr Hardy, Miss Betts and Mags so that the boarders were surrounded by all the staff who had played such a major part in their 2 years at The Priory.
The girls all looked fantastic and the boys were not too bad either! One of the most amusing moments of the evening was the look of incredulity on Toby's face when some of the girls ran upstairs worried that they only had 2 hours to get ready. Nearly 2 hours late Toby calmly sauntered up to his room and returned less than 15 minutes later looking suave, debonair and ready for the evening ahead.
A lovely 3 course dinner was followed by speeches from our outgoing Head Boy and Head Girl Yahia and Sabrina and they presented a range of awards including the much coveted matron awards for important areas such as, most mail over 2 years (Tiffany), tidiest room (Jake), untidiest room (Toby), most responsible (Sabrina), Mr Manners (James), Miss Manners (Wynnona), most improved (Fernando).
The evening ended with a casino, with our own special money, where the Queen's head appeared to have been replaced by a picture of Yahia and Sabrina. While Carla initially dominated the roulette table Mrs Millns enjoyed great success at the blackjack table. However by the end of the evening both had frittered away their early winnings and a big win on the last hand of the night at the blackjack table saw Yahia secure the highest winnings for the night, a mere £4000!
Please enter some content for your blog post here.