MFL Spelling Bee- School through to National Finals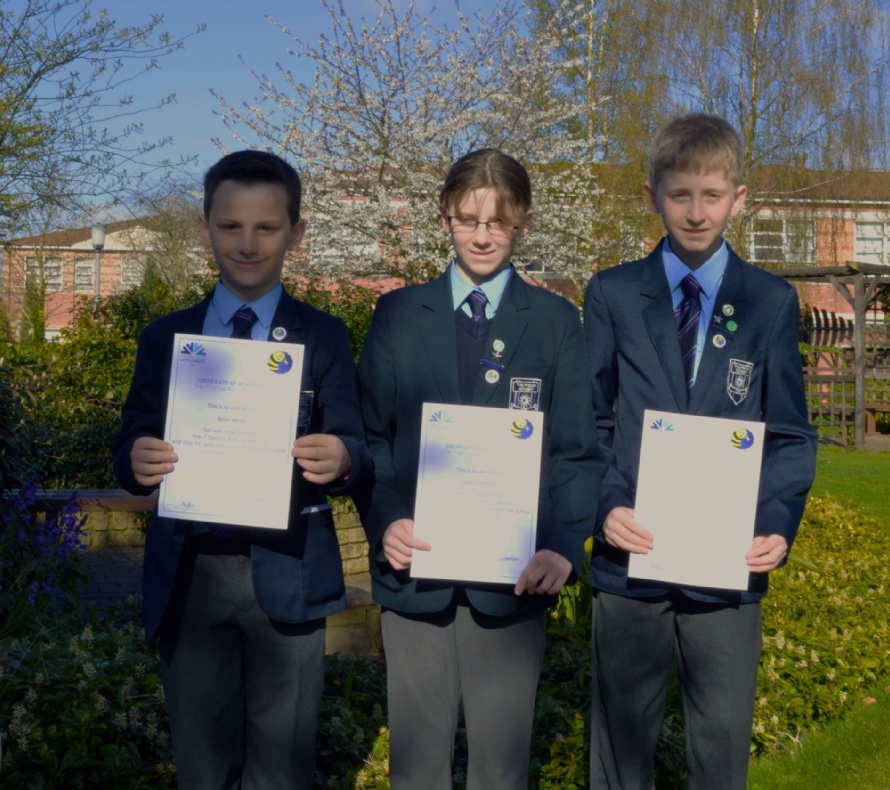 Congratulations to Leo (Y7), who will represent the school in the National Finals of the Languages Spelling Bee in Cambridge, in July.
He was one of three year 7 students – including Juliet and Dylan – who represented the school at the Regional Finals of the Routes into Languages Foreign Language Spelling Bee at Corby Business Academy on Wednesday, 13th April. They were competing against 80 other students from across the East Midlands out of an original 5,600 students who started the competition back in September 2015.
The standard of competition was extremely high and all 3 students performed very well in their French and German heats. In the German competition, Leo entered a tie-break for a place in the final and succeeded in gaining a place in the final play off. Against very impressive competition, Leo came fourth overall in the German competition and will now represent the school at the national finals in Cambridge in July. Juliet and Dylan also put in strong performances, but weren't lucky enough to reach the finals.
Well done to our three regional finalists – they have taken spelling to a whole new level!
Please enter some content for your blog post here.