Duke of Edinburgh practice expedition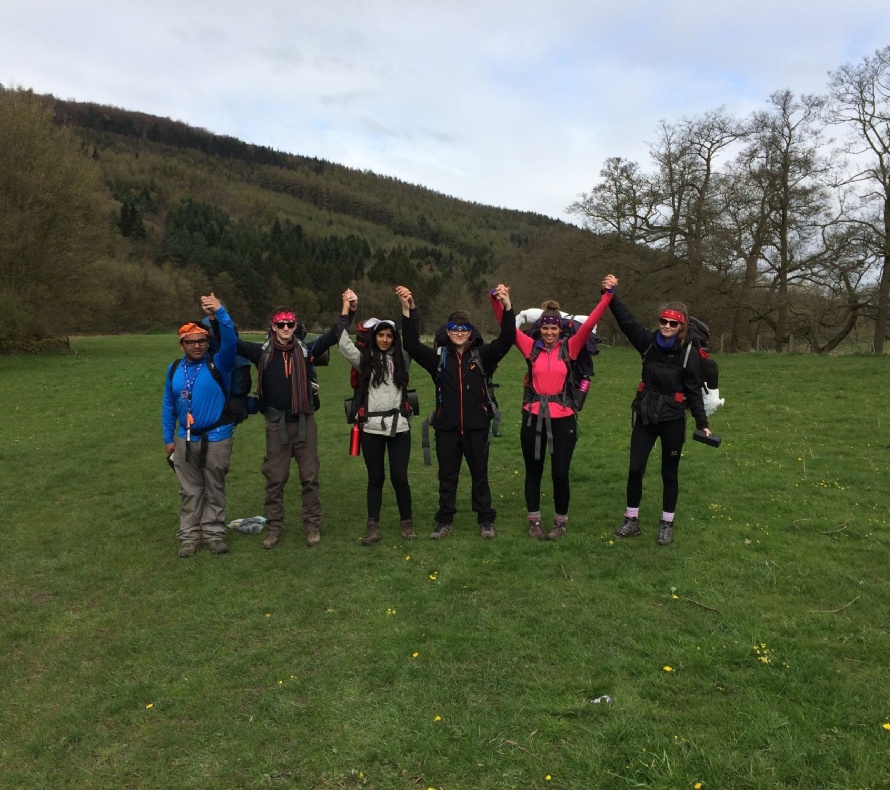 The Silver Duke of Edinburgh practice expedition took place in the Peak District on the 22nd-24th of April. There were 3 teams from the Priory Academy LSST and I think it's safe to say we all had a wonderful time. We arrived on the Friday morning with our huge rucksacks and we were all full of energy and ready to go walking. After the 2 hour journey we were off loaded from the bus and began our long walks.
The weather was absolutely lovely and we were walking around a gorgeous lake and then venturing further into fields and up and down hills. On each day we walked for around 15km and it has definitely been one of the best things I have done before, I really enjoyed every aspect of the weekend. Even the difficult things like putting up our tents and waking up to sheets of ice on them were very fun. It was cold in the mornings and often the waking wasn't easy but it has definitely strengthened our friendships and definitely made me more confident with reading a map and using bearings. I
am very excited for the real expedition in September. I'm sure it will be just as successful as this past weekend. On behalf of my group and the other 2 groups we would just like to thank all of the staff involved with organising the weekend and making it as brilliant as it was. I have thoroughly enjoyed this weekend and have found a new love and passion in walking.
Danny
Please enter some content for your blog post here.