Flying experience for ACF and CCF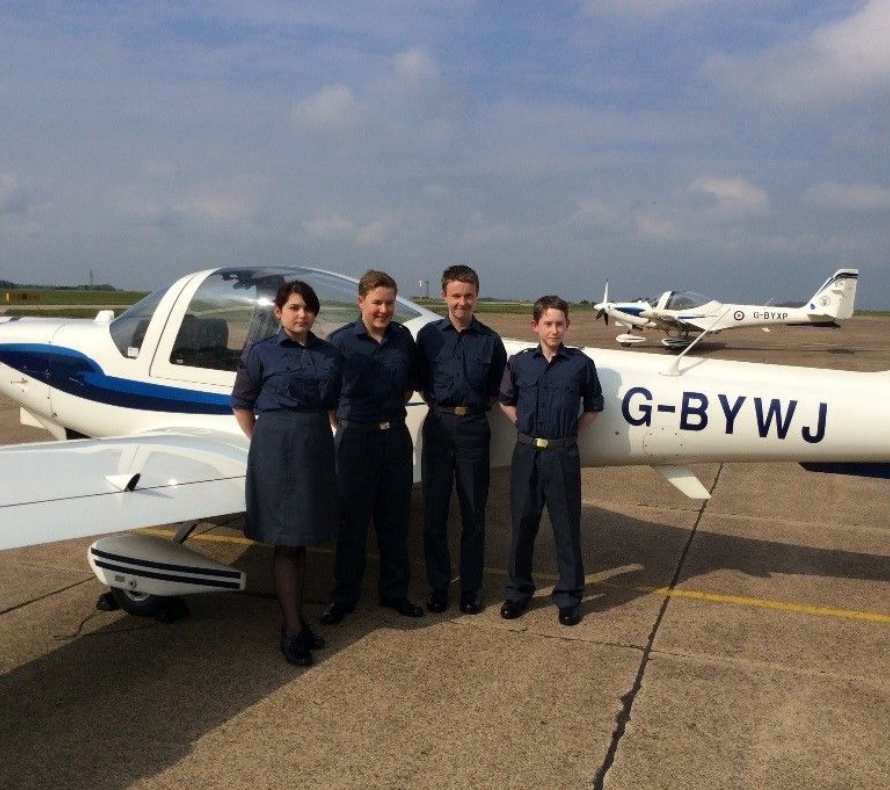 On Thursday the 14th of April, three other cadets and I went to RAF Cranwell for our first 'Air Experience Flying', a scheme that lets Air Cadets and members of CCF fly in an RAF aircraft. When we arrived we were instructed about the emergency drills to do with the 'Grob Tutor' aircraft; this was presented by a ten minute video clearly instructing us on what do when flying the aircraft. After that I was taken into another room where I practised, and was tested on the drill of evacuating the aircraft in a case of an emergency. Shortly later I was taken into another room where I changed into the flying suit along with a flying helmet and 'Top Gun' glasses. After getting into my flying gear I was walked towards the aircraft where I stepped into it and awaited the pilot. Once inside, the pilot started to taxi the aircraft around to the end of the runway where he proceeded to carry out final checks. Not long later the pilot accelerated the aircraft to full and took off, when going down the runway I could feel myself getting pushed back into the seat from the acceleration of it. When we were in the air I got the opportunity to take control of the aircraft and fly over Newark. From the sky everything looks different than from the ground, making the trip even more unique. Finally, after flying around for a while and being amazed at the experience, we landed back at Cranwell where I was escorted back to the main building to allow the other people to fly. Overall I found the day amazing as I got to partake in an activity that not everyone does and I also got to learn some things about the aircraft and fly it myself all at the same time. From this trip I have learnt about some of the things that a pilot needs to know when flying and also how different things are made in order to suit the pilot.
Cdt Middleton
Please enter some content for your blog post here.