Akrotiri Cyprus ACO Easter Camp 2016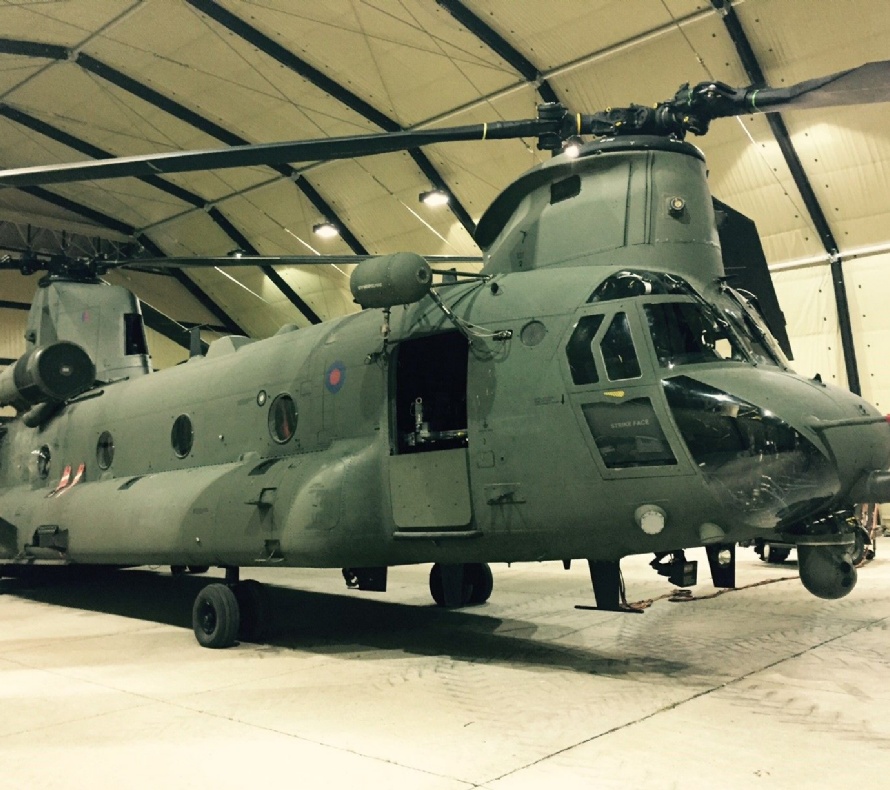 On Tuesday the 5th of April Abi Emery (a Year 10 RAF CCF Cadet) set out for ATO Easter Camp to Akrotiri Cyprus, on her own.
Arriving at Heathrow Terminal 5 on time meant an early morning for me to arrive at 09:00 where all 100 ATC (Air Training Cadets) and CCF RAF section cadets and staff would depart for the start of the 10-day trip to come.
After the 4 hours of flying sitting next to people we had never met before, we got to have a quick look around Troodos RAF where we were staying. We where then spilt up into our flights (groups of 20) with 2 members of staff leading and a CWO in charge of our flights with a mixture of both ATC Cadets and CCF RAF cadets. We then went for a whole camp photograph and following this we had icebreakers and a more thorough visit around the Troodos area. This involved a quiz about certain facts about Cyprus, including what colour postboxes are in Cyprus, which we later found out to be yellow, and in icebreakers we had to learn everyone in our flights name through memory testing type games.
The next day, after getting to know most of our flight and roommates, we visited the UN Buffer Zone which is a demilitarized zone, patrolled by the United Nations Peacekeeping Force in Cyprus in Nicosia where the Airport which was finished in 1968, (and the most modern airport in Europe for its time after the Turkish Invasion in 1974) was left derelict and is still currently since it remained stuck in 1974. It was an amazing chance to learn something about another nation's history and really taught me how lucky I am to grow up in a peaceful country such as the UK. During this day we also got to visit laser tag having a small battle against people in our own flight.
On the Wednesday we had leadership development in Akrotiri a crucial part of Cadet training and through SMEAC we completed leadership tasks which included moving a car into parking spaces while the driver was blind and the engine was not working and crossing a mine field with certain equipment. In the afternoon we completed our swim test and had some free swim time. After this we had our first Cypriot meal, which was delicious.
On the Thursday we had a full day at Water world, which was a fun filled relaxed day, which meant we could learn all about where everyone was from on the camp and swim in the lovely weather, we had people from Aberdeen, Cornwall, Birmingham and London. It was nice to make friends from all over the UK.
The next day we went to Happy Valley to visit the beach and go swimming, sea kayaking, Volleyball and access some much need Wi-Fi to be able to communicate back home. In the afternoon we went dragon boating. This tested our ability to work as a team as it was very hard. We then visited the Mall for some souvenir shopping.
After the last 2 days of relaxing we then had a day of section visits allowing us to visit operational aircrafts such as Chinooks, Hercules, American Sea Kings, Sentinel, Century which where being used while we where at Akrotiri. We also got to visit the Dog Section unit and got to watch a Guard dog train, we visited Bomb disposal, air traffic control and the Fire department. These were all very interesting and gave us a bigger insight into what the RAF is actually about.
The next day we then went clay pigeon shooting, in which I managed to hit 2 out of 10 not to bad for my first go. In the afternoon we then went climbing. After this day we went DCCT shooting on a range to practice our Marksmanship and in the afternoon we went go Karting.
Finally on the last day of activities we had a visit to Paphos in which we had a full day on a large boat called the wave dancer. On this we where allowed to dance, sun bath and have fun with the amazing people we had got to know throughout the camp. When we anchored we where allowed to jump of the back of the boat into the sea and swim in the Mediterranean. After the amazing boat trip and a lovely BBQ, we had a final visit around Paphos and then we visited a restaurant where we had our final meal where awards were given out. With the tradition of paper plates, these awards were for best flight couples and other random funny awards. Then more serious awards such as best Cadet on camp and most improved where given out. After this we where given our flags of Cyprus which we could get all our flights to sign and our camp polo shirt. After this we then had a Disco and did not return to Troodos until 1:30.
Finally on the last day we had to clean all our rooms, assemble and then leave for the UK back to our normal lives. Overall this camp has improved my confidence massively and I believe the 10 days I spent in Cyprus were the best 10 days of my life so far. Everyone was so warming welcoming and kind including staff, everyone put in their best effort to make the camp as amazing as it was. Meeting new people, and visiting new places made me realize how much more opportunity is available to you through Cadets and how important it is to me. I would recommend the camp to any Cadet who's part of the CCF or ATC.
By Cdt Abi Emery
Please enter some content for your blog post here.