Rock Challenge 2016!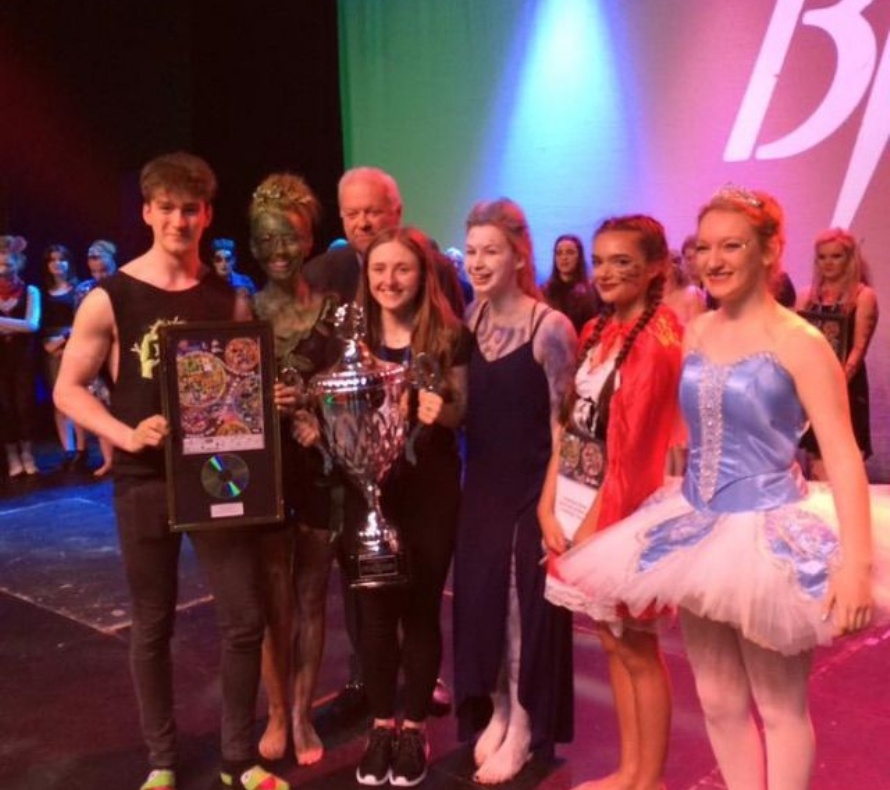 A massive thank you to everyone involved in 'Rock Challenge'.
You will be pleased to know that they were absolutely wonderful and did the school proud. Their performance, team work and enthusiasm was exemplary and they were overjoyed to be awarded first place. This news was met with great excitement as it means that they get to perform again at the regional finals in July.
Not only were they crowned the winners of this heat they also managed to achieve a very impressive thirteen awards. These included 'excellence in soundtrack', 'excellence in set design and function', 'excellence of performance skill' and perhaps most impressively the 'performer's choice' award which is voted on by the other participating schools.
I do apologise for any slightly green looking students– they were trees!)
A huge thank you must go to the Rock Challenge participants themselves but particularly to Beth Ackroyd, Bethany Williams, Lauryn Fleming, Emily Oldham and Rowen Webb who have worked tirelessly to bring the performance together.
Also a big thank you to:
Miss Harrison who has attended the rehearsals, including giving up two days of her holidays to help the performance develop
Miss Wright who was wardrobe mistress and ensured the costumes looked fantastic
Mr Moss who is chief mini bus driver and whose unfailing enthusiasm for rock challenge is so appreciated
Mr Murphy who is our roadie! We couldn't have got the set there without him and it turns out he is a dab hand at face paint!
Mr Crocker for doing the voice over for the soundtrack in his dulcet tones
Oli Means (head boy from PCLA) who designed and built the set which looked amazing.
Mr Huxtable for his help with ordering materials and producing the set
Miss Lockley for coming along and supporting the team
Mr Evans for his continued support for 'Rock Challenge'
Please enter some content for your blog post here.