Young Enterprise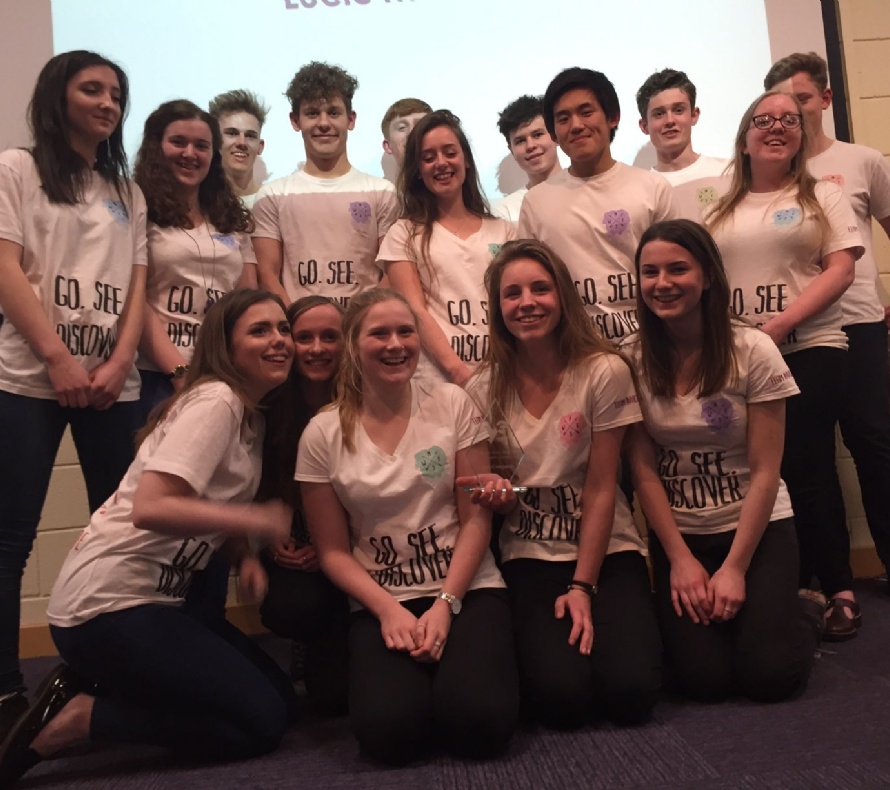 The Young Enterprise team had a hugely successful night on Monday 21st being overall winners of our area - Greater Lincolnshire - as well as four other awards. The day began after we left school with a fairly early start of 3:30 at Bishop Grosseteste. As the teams trickled in and the stands were beginning to be set up it was clear that the competition was going to be tough with our main competition being Uni-T from Lincoln Minster School. After eventually finalising the stand our four speakers who would be presenting at the end of the night -Drew Kearsey, William Connolly, George Baker and Yasmin Wilks- went to practice. We had only had a short time to actually practice due to our presentation creation being down to the wire and so everything was fairly frantic. Then, we had a short wait before the judges would come around and chat to us all. Despite it being an anxious wait, when the judges did come round those still remaining at the stand were able to answer the questions calmly and with thought. Even one of the comments we received was that all of were able to answer probably something on each question; displaying our teamwork and unity. A great buffet was received gratefully by all of us present with compliments going to the university at 5pm ready for presentations to start at 6pm. The food was truly delicious but then it was down to business yet again: the presentations. Each of the 6 teams present presented with some having drawings of their product on each slide to keep the theme going while others gave thought to their energy and enthusiasm. Ours was more of an all bases covered presentation despite the short practice time. While the judges went off to deliberate we received a talk from the owner of 'Crepe Lucettes' about her journey and how she became an entrepreneur. It was truly inspirational and afterwards we were even able to give her one of our journals to take with her. Hopefully in the future we will see some posts about our journal and reviews of it from her.
Then it was time for the results after brief comments that everyone was seemingly hurrying along, the awards began. The first award of 'Best Trade Stand' was anticipated and when they shouted 'Invictus' everyone was in shock for a moment or two. We were even told not to sit back down as the net two awards of 'Best Presentation' and 'Teamwork' were ours also. Then Uni-T won an award and so did another group. We also received an award that definitely surprised us all 'The Environmental Award'. We were truly ecstatic by this point and then came onto those who would progress. Uni-T won runner up and then our name was called for 'Greater Lincolnshire Area Champions of 2016.'
I am so happy to be a part of this amazing team and am amazed at how far we progressed. Thanks has to be given to Bishop Grosseteste for hosting the event and Young Enterprise for presenting it as well as to all the other teams, judges and presenters there on the night. It was an amazing time and we look forward to the regional final at Lincoln Minster in late April.
Please enter some content for your blog post here.