4 x 4 Challenge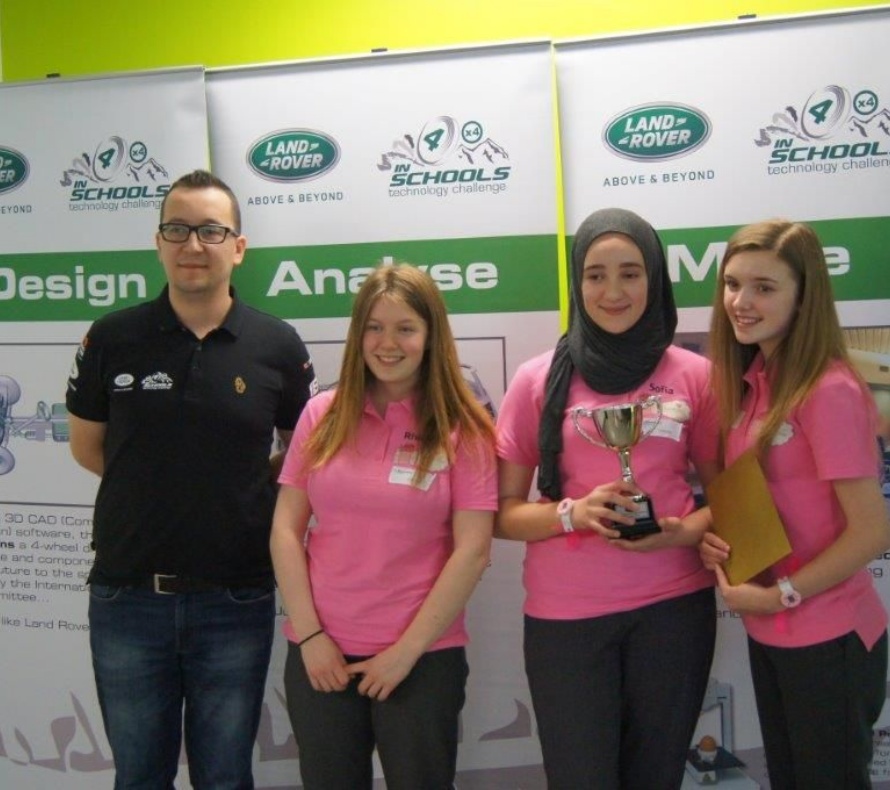 After a long few months of preparation work the two teams entered into the Land Rover4x4 In Schools Challenge set off at the unearthly hour of 6:00am to travel to Newcastle for the North East Regional Final of the competition. The challenge is over various aspects covering, pit display presentation, written portfolio presentation, verbal PowerPoint presentation, a verbal presentation to engineers and the ultimate driving challenge including the notorious trailer towing with reversing manoeuvre. I am pleased to say that both teams presented extremely well and the driving was ok with the notable exception of Owen Frances who drove the trailer course like an expert and reversed into the parking bay in one go with the judge commenting that it was the best drive he had seen. At the end of the day the judges sat down and deliberated over the marks, 7 trophies were on offer with 4 places available to the National Final to be held at Silverstone race track. The award for Best Engineered Vehicle went to team Lincoln Defenders from The Priory LSST but this did not come with an invite to the National Final but a fantastic achievement for the boys. Trophies were presented for various categories until only 2 were left on the table, the prize for 1st Place Beginner and the prize for 1st Place Professional & Overall Winner both with invites to the National Final........and the 1st Place Beginner went to Lincoln Defenders with the 1st Place Professional and Overall Winner going to Pink Lemonade.
The teams were:
Lincoln Defenders - Dan Copsey, William Ghest, Jack Bachin, Owen Frances and Edward Sharrock Pink Lemonade - Emily Jago, Sofia Nachit and Rhiannon Ackland.
The National Final is on Friday 22nd April in the Silverwing Paddock at the Silverstone race circuit.
Please enter some content for your blog post here.