Work Experience in the VIth form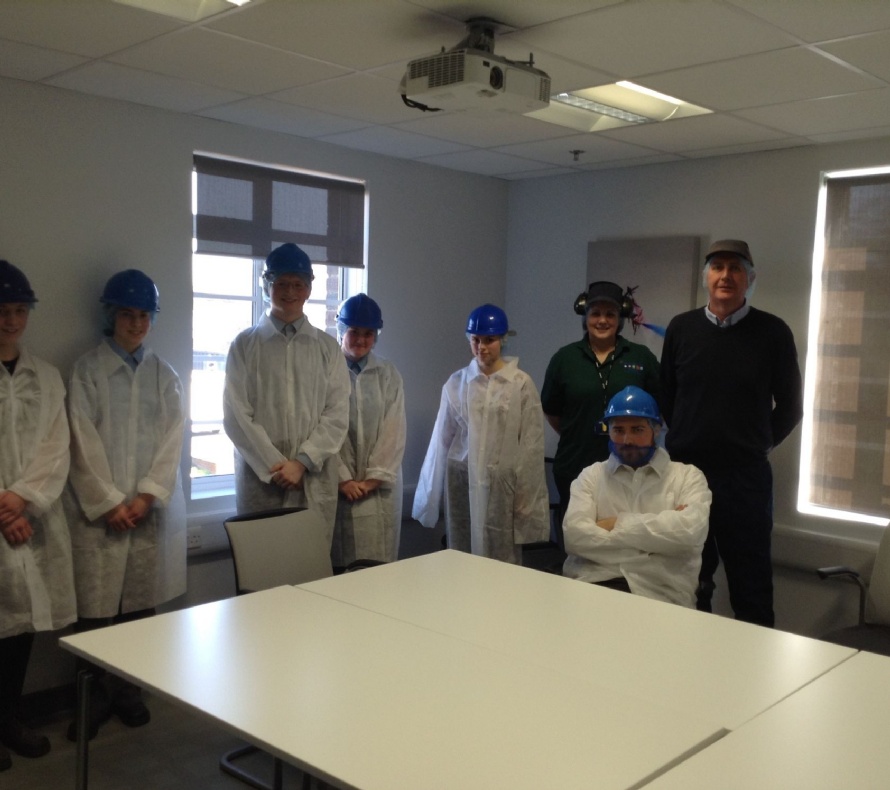 On 11th March 6 students travelled to the Walkers PepsiCo factory, embarking on a mission to hopefully be selected for a week's work experience in June.
After filling in various forms questioning the health of each student, they were taken into a meeting room whereby a presentation on the history and production of the factory was presented. Following this, each member was introduced to the heads of several departments in the workforce before being taken into one-on-one interviews. This was an incredibly insightful experience as students were able to see how the interview process worked as if they were applying for a job. Undeniably the students were nervous, but due to the compassionate and supportive nature of the workers, everyone was very happy with how the interview went and they had learned a lot from the experience.
After this, the students engaged in a group 'challenge' which they had to complete while being observed by the workers. This comprised of various questions relating to how they would survive after a plane crash in the desert. The students had to work together to ensure all questions were answered within the 20 minute time frame to the best of their ability.
The students then were given possibly the least attractive sterilized outfits to wear- including hair-nets and even a beard-net for one member- before engaging in a tour around the factory followed by a Q&A phase. As well as the intense amount of sanitation within the factory, the vast scale was clearly the aspect which surprised the students the most. For example Walkers Lincoln stocks a massive 350 tonnes of 'quaver pellets' for production.
After receiving a generous 6-pack of quavers each, each student now waits in anticipation to find out who is lucky enough to be offered the work experience. Despite the fact not everyone will get it, it has most definitely been an insightful and enjoyable experience for all- one which they will not be forgetting any time soon!
Please enter some content for your blog post here.