CCF Leeds Armoury Trip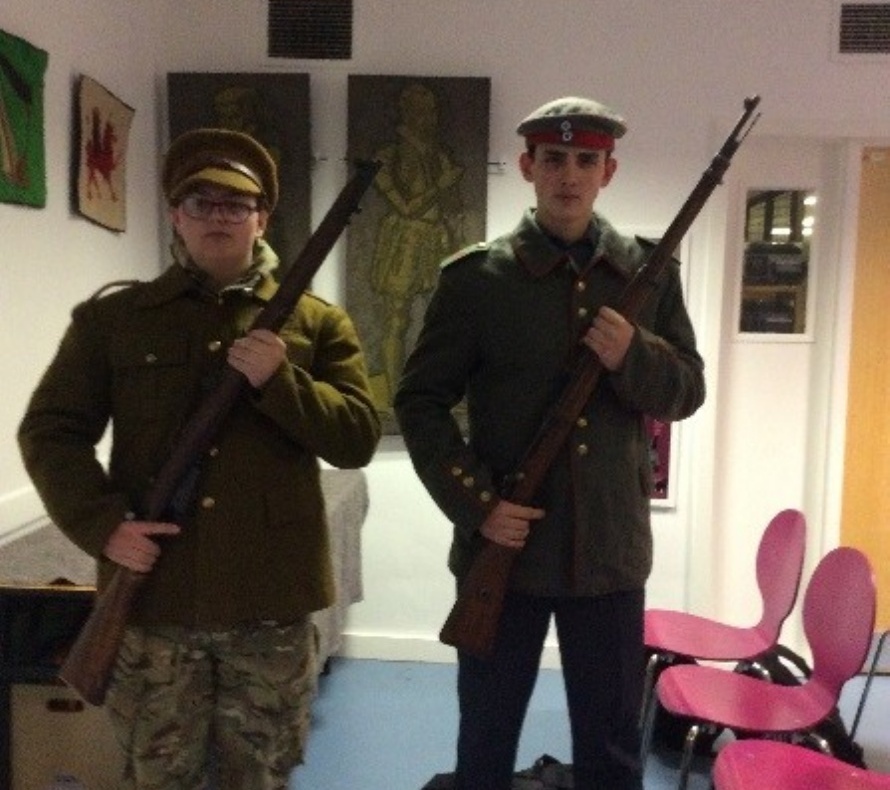 On Tuesday 8th of March, the whole contingent of the Priory CCF took a visit to the Leeds Armory in order to boost our military knowledge and learn about the developments of defence over the centuries. Both the Army and the RAF cadets from years 9-13 took part in the day and we left school at 0830.
Over the course of the day, the cadets were tasked with completing a small work booklet which was divided into 3 sections and the information was split over the 4 floors of the museum. In order to do this, the cadets had to walk around the museum in small groups and look around for the correct information that needed recording. This took up the first half of the day, leading up to lunch. After lunch, the contingent was split into 2 groups and were sent to different rooms where we were going to partake in 2 different 45 minute activities. The first of these activities was an interactive presentation about the origins of World War One, which allowed the cadets to look around 3 tables and getting the chance to handle various objects that were used during the war. These included German and British uniforms, small firearms, the remains of ration packs and some warfare items. This talk was very informative and interesting.
The second session was a more active session based on trench warfare. This included learning how to do the drill which was used in the War, learning how to put on a gas mask in 7 seconds (which was hard), and learning how to throw grenades. This activity was very fun and everyone seemed to enjoy it. After these 2 sessions were over, we had 45 minutes to complete any of the work book we had not managed to complete in the first half of the day. Some cadets bought souvenirs from the gift shop and we all left the museum at 1530 and were back at school at 1730.
Overall, it was a very exciting and informative day and everyone seemed to enjoy themselves whilst they were there.
Cdt Jacques
.
Please enter some content for your blog post here.