The Priory LSST Duke of Edinburgh Award Training 05th – 06th March 2016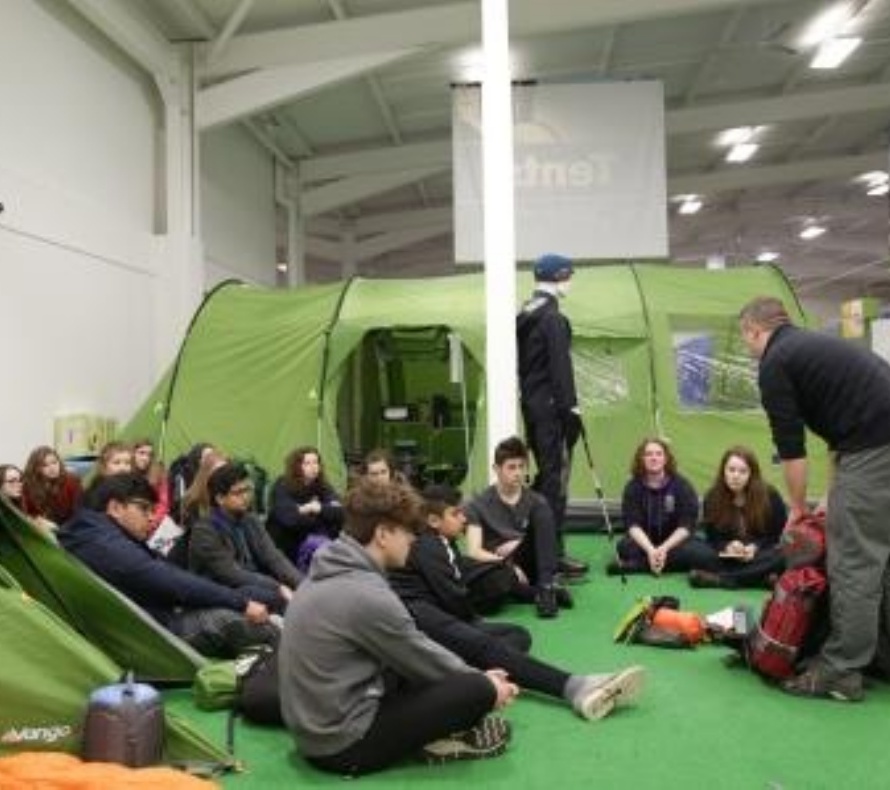 This weekend saw the Bronze cohort and Silver direct entrants undertake a training weekend within the school grounds, as well as utilizing the facilities of our new partners at Go Outdoors.
The day started with the students being transported to Go Outdoors utilizing the school minibuses, once at Go Outdoors the students were split in to 4 working groups where they in turn listened intently to 4 specific subjects from Go Outdoors own specialists; the subjects covered were: Tent erection and associated equipment, sleeping systems along with rucksacks, nutrition and the correct fitting of footwear. Once the lectures were complete the students then returned to the academy where they put into use their new found knowledge and quickly discovered that it is not quite that easy to erect a tent in the rain! "It rained continuously whilst the tents were being erected". Once the tents were up securely and safely the students then proceeded to cook their own evening meal using the trangia stove which they has been taught how to use early that day. After a few false starts the students were soon devouring all their menu they had brought with them as they came to realise that the cold and hard work creates an appetite. After a hearty meal and some experiential learning the students were then off to their new homes (Tents) the weather was turning for the worse, temperatures' down to 1 – 2 degrees Celsius after a restless night. The morning sun saw the ice melt on the tents, as the staff woke the students they were greeted with smiling faces and words of "Best night sleep" or words to that affect. A successful training event; which the students thoroughly enjoyed and I am sure a number of lessons were learnt: in readiness for the Bronze practice in May. "Where we are hoping for better weather".
Please enter some content for your blog post here.