Chinese New Year in the Boarding House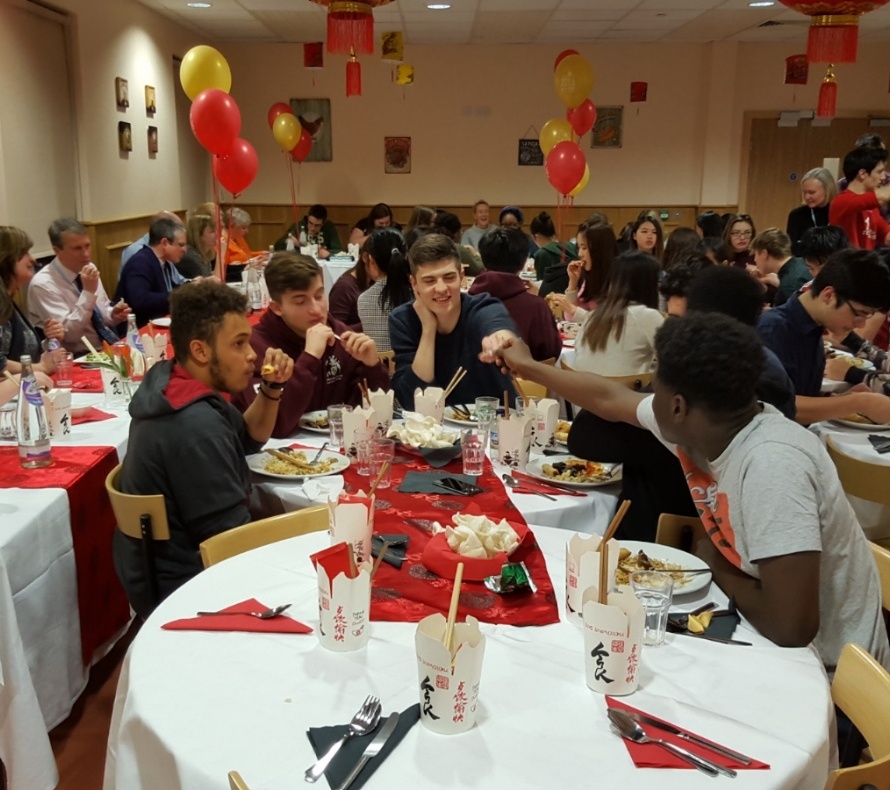 On Monday 8th February the Chinese New Year arrived and the Boarding House celebrated in style.
The catering team produced an amazing banquet and with help from the matrons, they also found time to transform the dining room with lavish decorations and for every guest there was a special box with their own chop sticks, fortune cookie and lucky red envelope with a coin. Some of our Chinese boarders produced a range of lovely desserts to finish off a memorable evening.