Ski trip 2016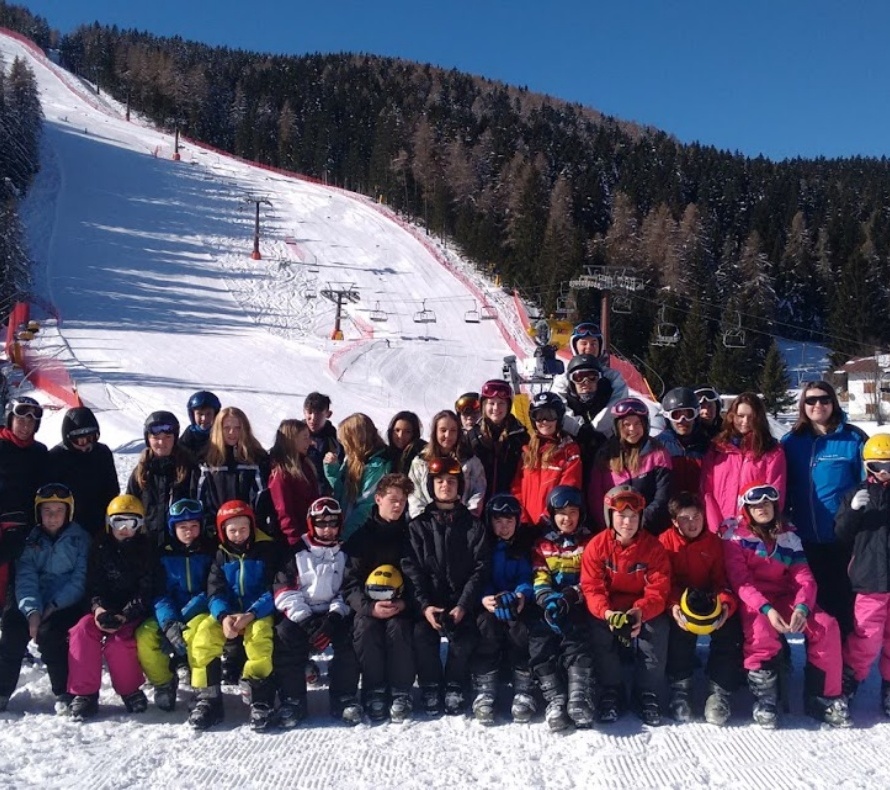 On 12th February (the last Friday of Module 3) pupils and teachers from all four academy schools, including fifteen Year 12s and Mr Hardy from LSST, departed to Italy - on the annual Federation school ski trip.
The coach journey was a long one. From Lincoln we travelled to Dover, boarded a ferry, then meandered through five countries, before arriving in Italy - where we began the final few hours of a 24-hour journey by winding up steep mountain roads. Students and staff were delighted to step off the coach and into the rustic Monte Maggio Hotel.
Some say we arrived for the best week of the season. For the first four days the snow kept falling, providing lovely soft conditions for students to learn how to ski. The quality of the ski intructors were excellent, and staff were genuinely impressed at the rate at which all pupils progressed. The last few days of the trip saw beautiful blue skies, glorious sunshine and the opportunity to take magazine quality panaramas and seflies!
Evenings in resort were spent bum-boarding, ice skating, looking around the cute local town, and eating in a traditional pizzeria. Along with the carb heavy meals provided by the hotel it may be a while before anymore pasta, bread or chips are consumed!
It was a wonderful week away. Friendships between pupils of the four academy schools have been forged, and contact details exchanged. Pupils were a credit to themselves and the Federation, and excitement is already building for next years adventure!
Thanks must go to all involved: Mr Reeve for coordinating the trip, the teachers, Olivia Birkin for organising hoodies, the coach drivers, and the pupils themselves. Grazia!