National Storytelling Week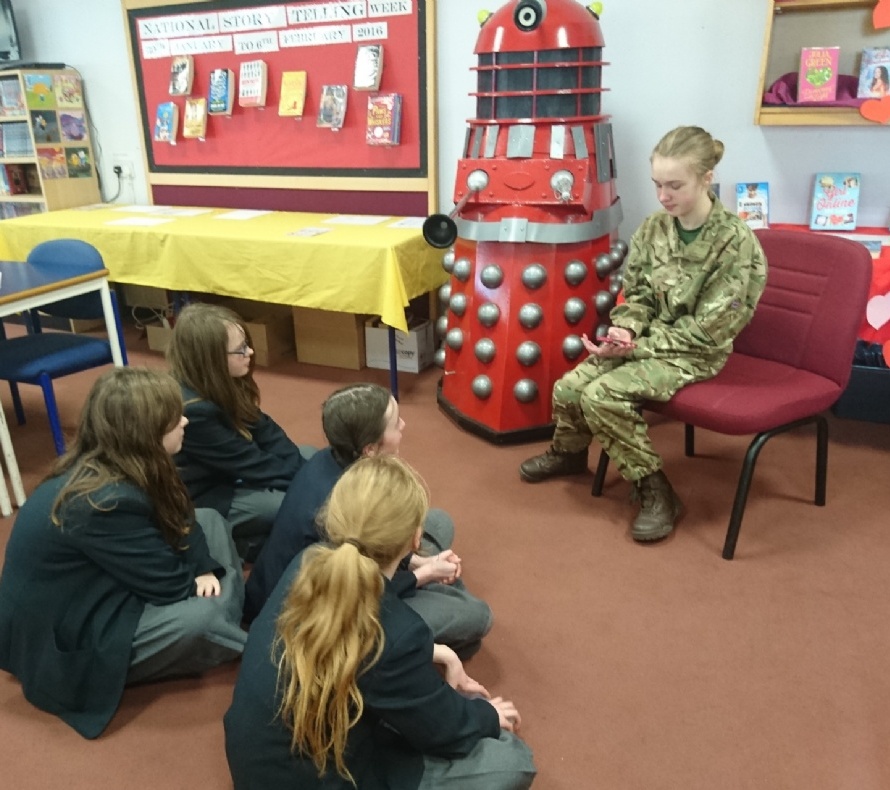 Last week was National Storytelling Week and lunchtime visitors to the school library enjoyed listening to both students and staff read aloud.
Mr Rees came on Wednesday and treated us to the first half of a Sherlock Holmes mystery, 'The Yellow Face', and on Thursday Mr Dinnie read from 'Childhood Behind Barbed Wire' by Bogdan Bartnikowski, a moving true account of growing up in Auschwitz. The photo shows Evie Tosh (9.6) reading a story by Helen Blackburn (9.2), one of our talented young creative writers in school. Many students participated in National Storytelling Week by providing stories to go with Chris Riddell's series of strange 'Illustrations in Search of a Story'.
Thanks to everyone who joined in with our celebration of the art of storytelling!