Tuesday 2nd February - Senior Team Maths Challenge Final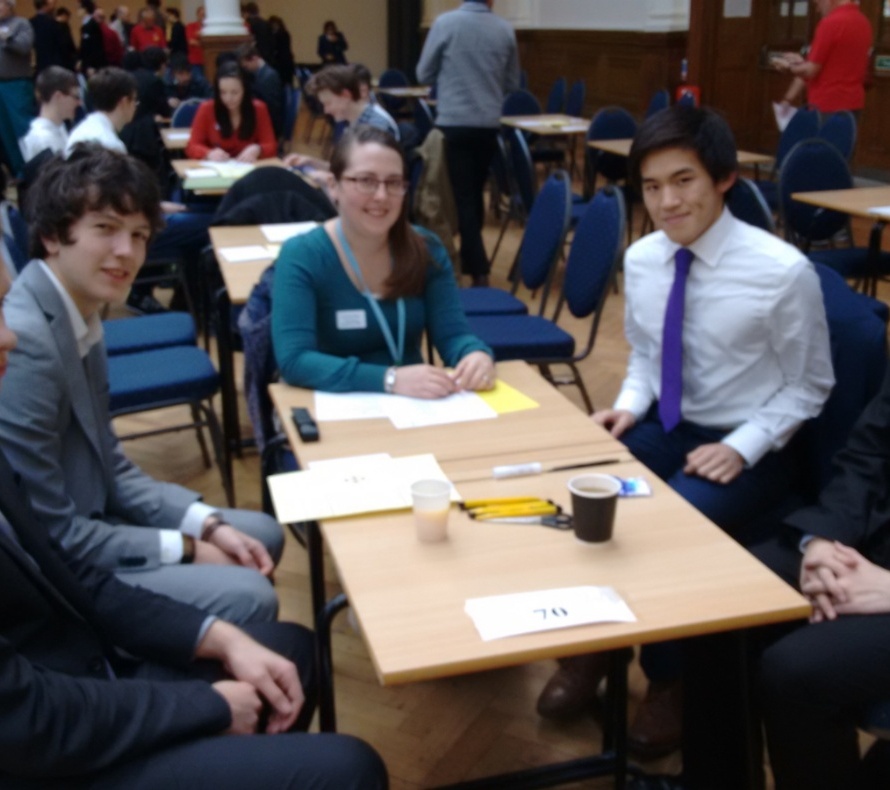 Early on Tuesday morning Daniel Skinner and Jacky Lai (from Year 13), and Joshua Hewitt and Tim Ho (Year 12), departed from Lincoln train station. Along with Mrs Moat and Mr Hardy, they were on their way to London - to take part in the National Final of the Senior Team Maths Challenge.
To get to this stage the four students had beaten over 20 other local schools in a competition last November, to become regional champions.
In the final, the four students competed against the top teams from schools throughout the UK. Siding up against the likes of Harrow and Westminster - this was going to be a tough day!
The competition involved 3 rounds, all slightly different, but all awarding points by solving extremely difficult Maths problems. The students did themselves proud, finishing an impressive 85th from over 1500 other teams.
One such question asked during the day:
'Imagine a square, with a circle passing through the two bottom vertices and also touching the top edge. Which would have the greater perimeter: the square or the circle?'