CCF Weapons Training & Range Day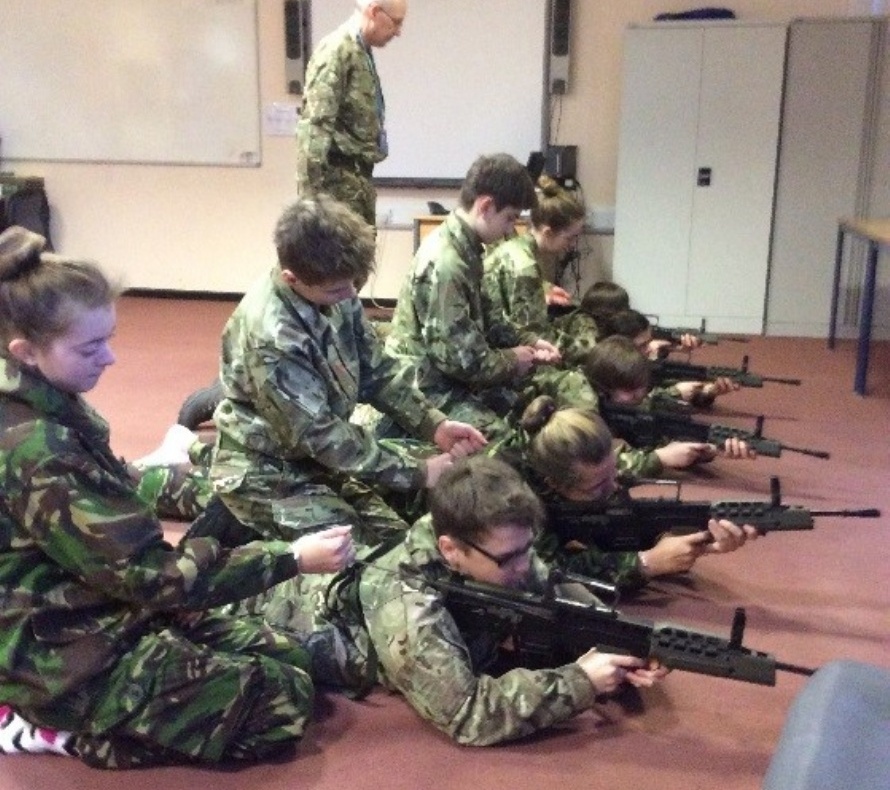 On Friday 15th & Saturday 16th January the Year 9 Basic cadets completed an intensive two day Weapons training package where they were taught to use, strip and clean the L98A2 General Purpose Cadet Rifle.
This package consisted of 12 hours of learning to prepare the cadets for completing their Weapons Handling Test (WHT). This then qualifies the cadets as safe to fire the Weapon on a range.
On Friday 29th January the cadets travelled to RAF Digby to complete their elementary cadet shoot on the 25m range. This involved the cadets remembering all their drills and safely loading their ammunition into the magazine and firing a number of shoots at the target. With this being the first time the cadets had fired a loaded weapon there was fear, surprise, excitement and many other feelings throughout the day. For some it felt really loud and made them jump, for others the rounds seemed to come out of the barrel very quickly! Although achieved the basic standard of hitting the target within an acceptable distance from the centre mark. Time and practice will allow the cadets to further improve their skills and accuracy.