Young Enterprise Team Sell at ASDA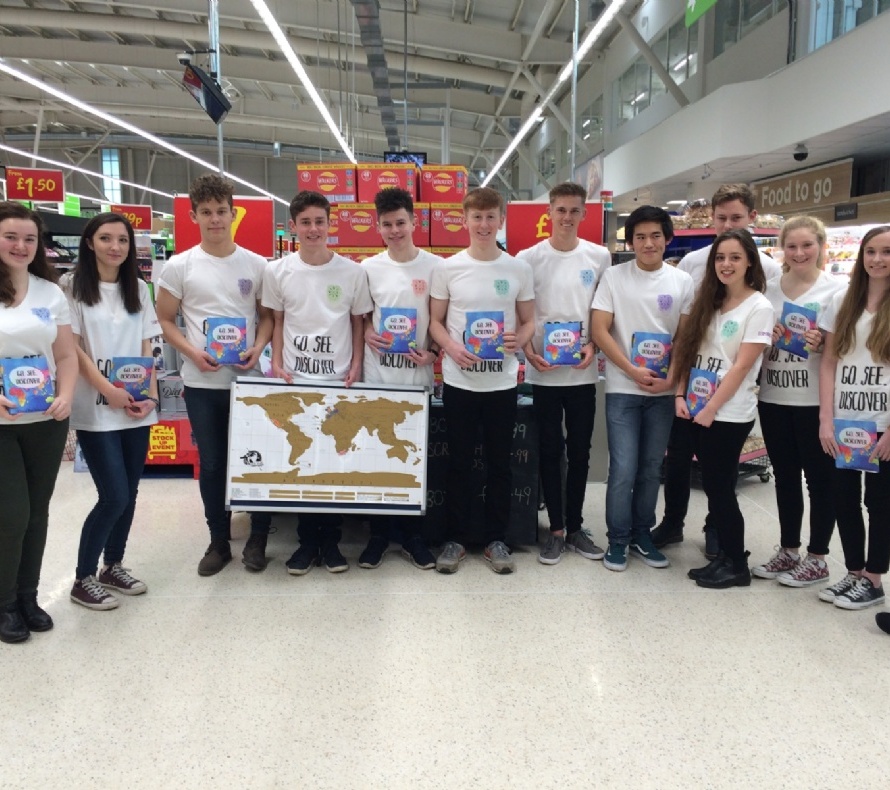 Sunday the 24th of January marked the first day of sales of the Go. See. Discover and team Invictus couldn't have started their campaign in the Young Enterprise competition on a better foot.
After many hours of hard work with their noses at the grind stone the team realised their ambitions to create a unique travel journal which aids it's adventurous users to document their explorations and holidays free of writers block and void of long journeys with nothing to do.
With their product in hand the team headed to the ASDA superstore in North Hykeham to make their first sale which came very quickly down to the sharp selling technique of Molly Ripley and Frances Gray. With credit to Josh Spivey and George Baker who had given the team a how to session on selling in one of the groups Directors' meetings, the sales patter seemed to flow naturally and so were the sales with Harry Millford and Grace Gorden coming top sellers of the day.
Overall the day was a brilliant experience for the Invictus team and was the perfect opportunity for the members to ready themselves to compete for business and awards with opposing Y.E teams at the waterside this coming Saturday (30th Jan). The team also took some interesting feedback on the product as well as further development and got a much deeper understanding of the markets we should be selling to and ones we shouldn't. The Invictus team will also hopefully be making an appearance at different events around the school where both the Go.See.Discover journal and the Scratch maps will be available for purchase.