'It All Adds Up' workshop in Oxford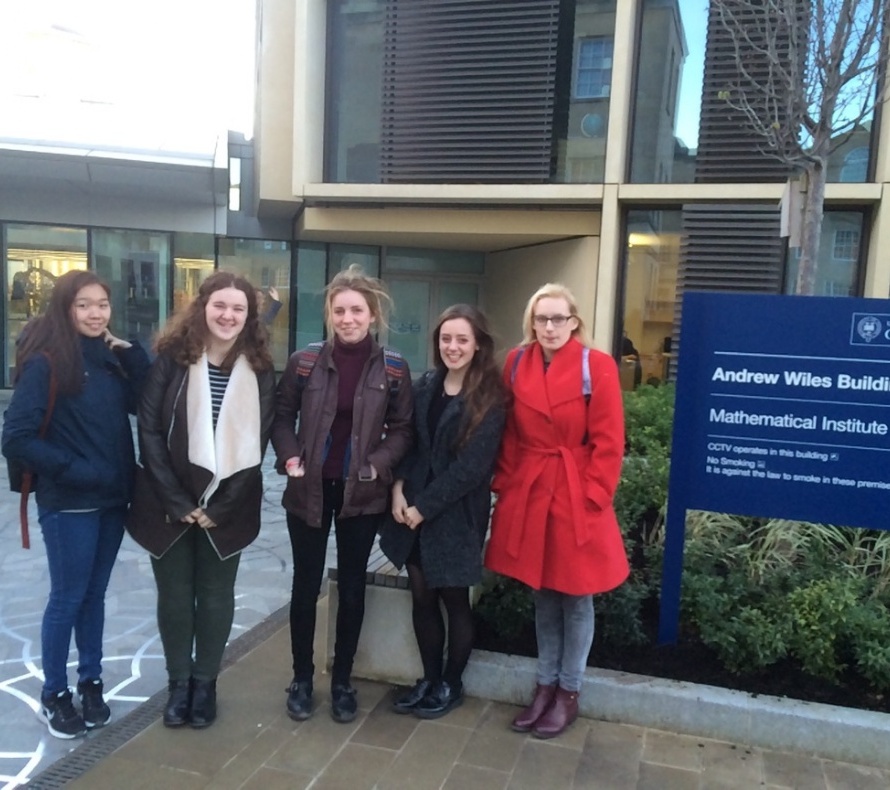 Thursday 14th January. After a long journey in the minibus we finally arrived at The Mathematical Institute at Oxford University. We were here in order to take part in the 'It All Adds Up' workshop.
This day was just for girls, to try and encourage more females to take STEM subjects such as Maths. We also we were able to get to know other female students and share our worries, questions and thoughts about our future.
Throughout the day we attended multiple lectures on all different parts of maths from statistics and analysis to mathematical relationships to problem solving. We also had some challenging 'hands on' maths activities for us to have a go at ourselves. The day was great and allowed us to have a feel for what it would be like to actually study here.
After our day in the Maths Department, we had the chance to have a tour around Lincoln College by a current student at Oxford. It was really interesting to see the college from a student's point of you and being able to see the resemblance in their Chapel to St Hugh's Choir from our Lincoln Cathedral. The day was great and gave the chance for all the girls who went on the trip to see the different paths we could take just within Maths.
We hope that next year Oxford will run it again for the current year eleven girls to have this great opportunity too!
Yasmin Wilks, Year 12