Lego Robotics Competition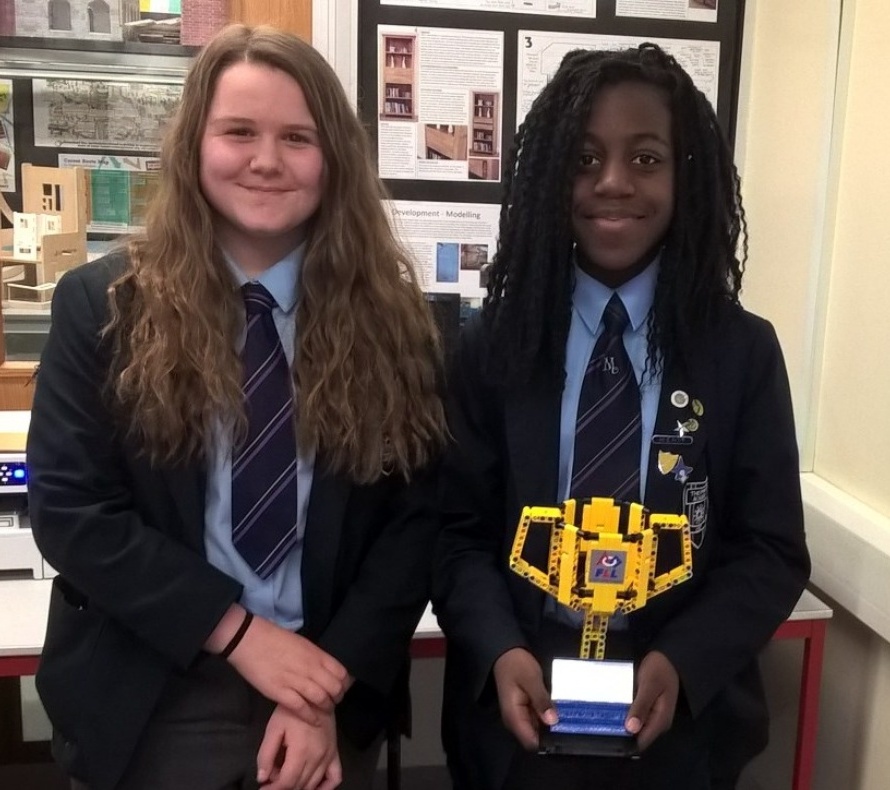 Recently budding young engineers Moyo and Megan from 8.3 entered the FLL(also known as the First Lego League) Robotics Competition.
The FLL challenges pupils to think like scientists and engineers. During the FLL season the teams have to build, test, and program an autonomous robot using LEGO MINDSTORMS® to solve a set of missions in the Robot Game. They also had to choose and solve a real-world challenge in the project.
The team built and designed a fully working robot to complete the multiple tasks. They won the trophy for the best Robot Design! A great result considering this was their first attempt in this competition. Further details of this exciting activity and how to get involved for 2016 can be found here: http://firstlegoleague.theiet.org/tournament/index.cfm or see Mr R Jones in the Technology Department.