Priory Debating Team Win Through to Fight again in Boston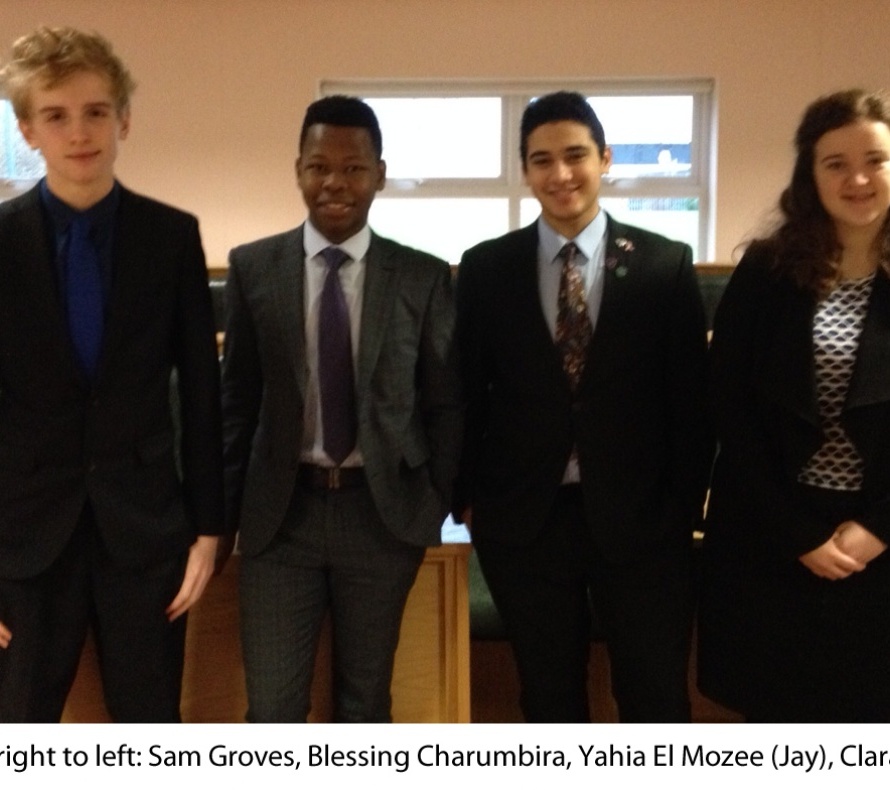 Monday 30th November brought about an exciting opportunity for twelve sixth form students to take part in a debating competition at Boston College. Four of us were in the team and we were a bundle of nerves and excitement, preparing for a potential embarrassment or a burst of pride.
Four teams took part in all, with the first rounds being fought between Queen Elizabeth Grammar School (Spalding) and Carre's Grammar School (Sleaford). As we walked into the room where we were to debate, each team was in its own respective corner, despite the small space. There was a palpable tension in the room, and while the teachers tried to help us socialise they did little to diminish our nerves.
After a few deep breaths the first motion was announced – that advertising fast food or convenience food specifically to children should be banned. While they prepared we decided to do some practice of our own, so we formed our own mini debate. Our opponents watched on, seemingly impressed, as we argued back and forth. Each member of the team – me, Blessing Charumbira, Yahia El Mozee and Sam Groves – took on our respective roles.
When the half hour preparation time was up and the two teams returned, it was a closely fought battle, with remarkable speakers on both sides. However it was Carre's Grammar that stole the show. With their well-thought-out and confident speakers, we were all slightly intimidated by their impressive conduct. One speaker from each team was chosen as that team's star speaker. The winning team – Carre's Grammar - would go on to debate against the winner of the second round. We hoped it would be us!
Then, it was our turn. Instead of the relatively easy motion of the first round we got a more challenging one: – whether Capps on wastage that effects climate change should be compulsory instead of optional.
We went off to prepare, and at first it was extremely difficult to get ideas flowing. Eventually, though, we were able to get three main ideas and were able to expand on them to form coherent arguments that put our points across well. After a quick practice from each speaker, we went back ready to face our opponents – Boston College. Everything came together as we spoke, with speeches on either side being both passionate and well-thought out.
While we waited for the verdict and munched on pizza the nerves started to jangle again. Socialising took our minds off it slightly, but when the judges came back in we all took our seats in restless anticipation. They first announced the star speakers, with Jay from our team stealing the show. When they announced the winner, we couldn't quite believe it. WE HAD WON!
Unfortunately we didn't have time to complete the third round between us and Carre's Grammar but we are going back next Monday (14th December) to complete the competition. Wish us luck!
Clara Grant
12.7